OUR VISION IS TO CELEBRATE AND PROVIDE EDUCATION ABOUT TEA IN ALL ITS FORMS WHILE STRENGTHENING AND BRINGING TOGETHER THE UNIQUE TEA CULTURE HERE IN PORTLAND, OREGON. TEA IS THE GREAT UNIFIER; FOR CENTURIES PEOPLE THE WORLD OVER HAVE BEEN SITTING DOWN TO SHARE A CUP OF TEA WITH EACH OTHER IN THE NAME OF FAMILY, PLEASURE, BUSINESS, AND EVEN POLITICS. TEA CREATES A COMMON MEETING GROUND WHERE DIFFERENCES FALL AWAY SOLUTIONS APPEAR AND PEACE RESIDES.
-TEAFEST PDX
---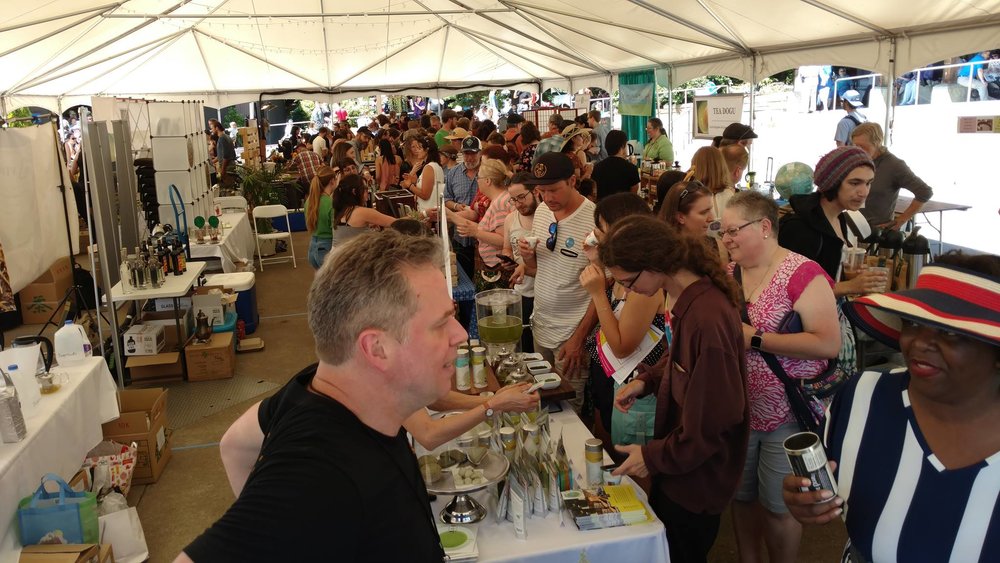 On Saturday, July 22nd the first ever TeaFest PDX came roaring into life. The size and attendance of this event blew everyone away as over 2,000 people came to experience the festival and all it had to offer.
The Jasmine Pearl was a proud sponsor of the event and along with our sister company, Pearl Soda, we were amongst the 30+ vendors and organizations at the festival.
Jenn Brenner is the founder of TeaFest PDX and was the driving force that took this dream and turned it into a reality. Jenn and the other organizing volunteers, did an incredible job pulling off such a large and successful event. A lot of talented and enthusiastic people donated their time and skills to pull this thing off.
Julee Rosenoff and Doug Livingston from the NW Tea Festival in Seattle also deserve major kudos. They provided advice, moral support and equipment for the festival, were amongst the attendees, and lent a helping hand the day of the festival. Their encouragement and openness to share information about their experience was integral to this TeaFest getting off the ground.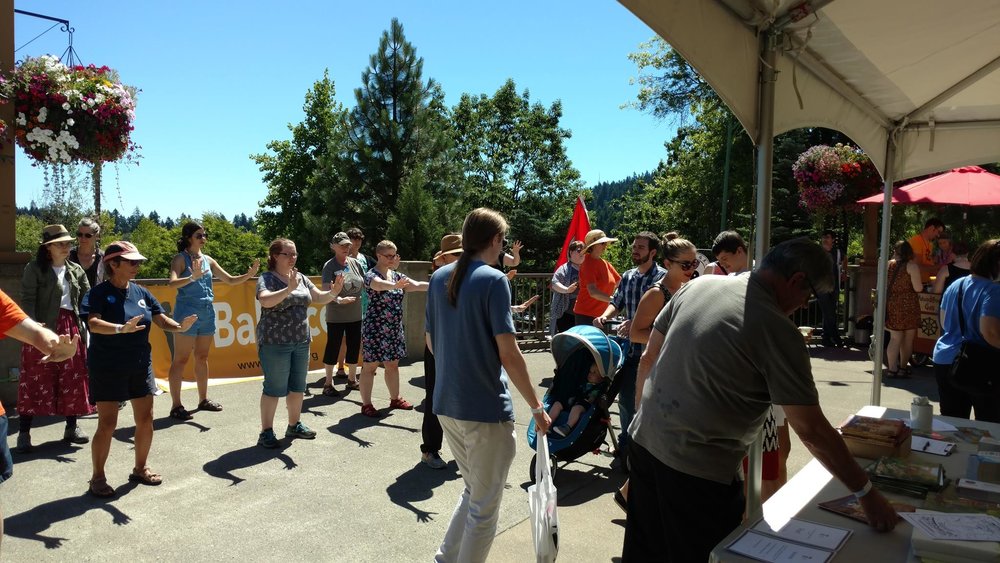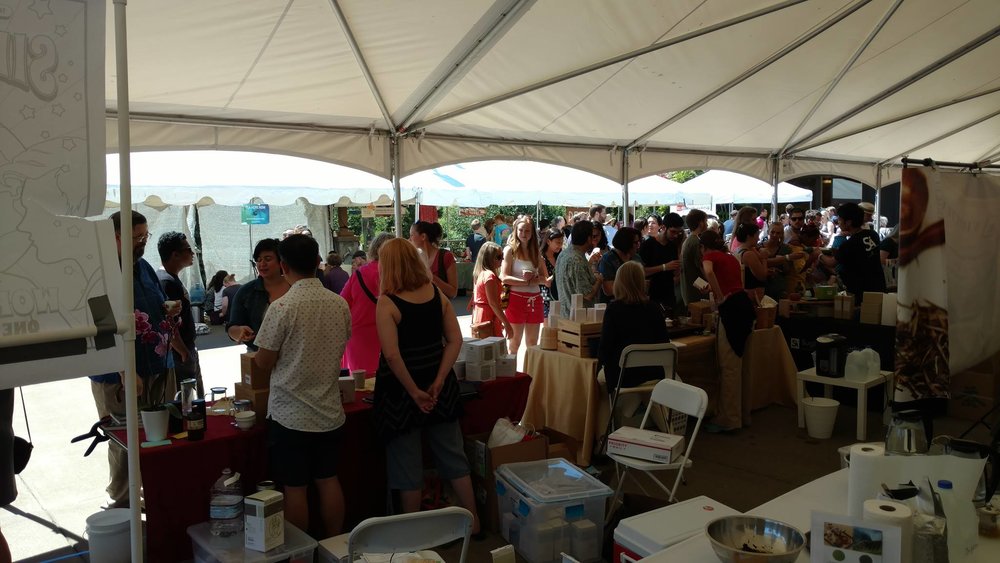 Nearly every country in the world has a tea culture, and in our microcosm of Portland, Oregon, we lift our cup for those who drink tea in community, and in solitude. For whom tea is ancient, or newly learned. Join us in a celebration of our local culture and tea life in Portland!
— Jenn Brenner, TeaFest PDX founder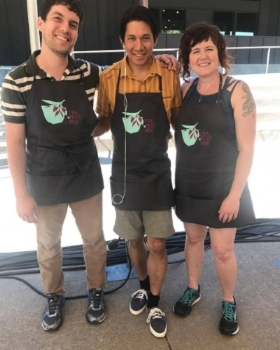 One of the most exciting aspects about this event is that, like Seattle's NW Tea Festival, TeaFest PDX was organized and put on by tea enthusiasts – not the tea industry. In other cities we have seen tea festivals struggle to gain popularity, partly because they were put on to primarily promote tea brands. Events like TeaFest PDX, put tea and cultural education front and center. Tea vendors were there, but they were not the main attraction. We hope that tea lovers appreciate this feature and continue to show the amazing support and enthusiasm that was evident at TeaFest PDX 2017.
---
A HUGE THANK YOU TO THE KEY ORGANIZERS:
Jenn Brenner: the Architect and Founder of TeaFest PDX
David Galli: For his help with the planning and running of the event, finance, fundraising, and class instruction
Tracy Bosnian: For her tireless work as Volunteer Coordinator
Eric Arthur: As the Vendor Booth Coordinator and head of the Tea Here Now area
Filip Sipos: For his website design, poster design, program design, and the future Architect of Tea Fest
Anja Churchill: As the Social media maven, communications expert, and instructor
ANOTHER HUGE THANK YOU TO THE CLASS ORGANIZERS:
Margie Yap and Jan Ellis organized and ran the Japan class area
Marilyn Miller organized and ran the British Tea Traditions class area
Stephanie Wilson and David Galli oversaw the main classes area the day of the event
AND LAST BUT NOT LEAST, THANK YOU TO ALL THE WONDERFUL VOLUNTEERS WHO HELPED RUN TEAFEST PDX, IT COULDN'T HAVE BEEN DONE WITHOUT YOU!

---
If you are interested in learning more about the event and whats in store for next year check out TeaFest's website. Also follow them on Facebook and Instagram @teafestpdx
If you missed out on TeaFest PDX or just need more tea in your life be sure to check out NW Tea Festival on September 30th and October 1st in Seattle. This year marks their 10 year anniversary!