Click on a question to jump to the answer. Note that some links in our FAQ are only accessible when logged into your Wholesale Account.
~
For complete information about ordering, returns, or policies please visit our Terms & Conditions page.
TEA 101




---
What is Camellia sinensis?
All tea—whether black, green, white, puerh, or oolong—hails from the leaves of a single plant: Camellia sinensis.

The difference among tea styles results from the ways in which the leaf is handled after harvesting and its degree of oxidation. Green tea, for example, is heated to stop oxidation and preserve a green color and vegetal taste. On the other hand, black tea is encouraged to fully oxidize, darkening in color and developing a fuller, heavier flavor.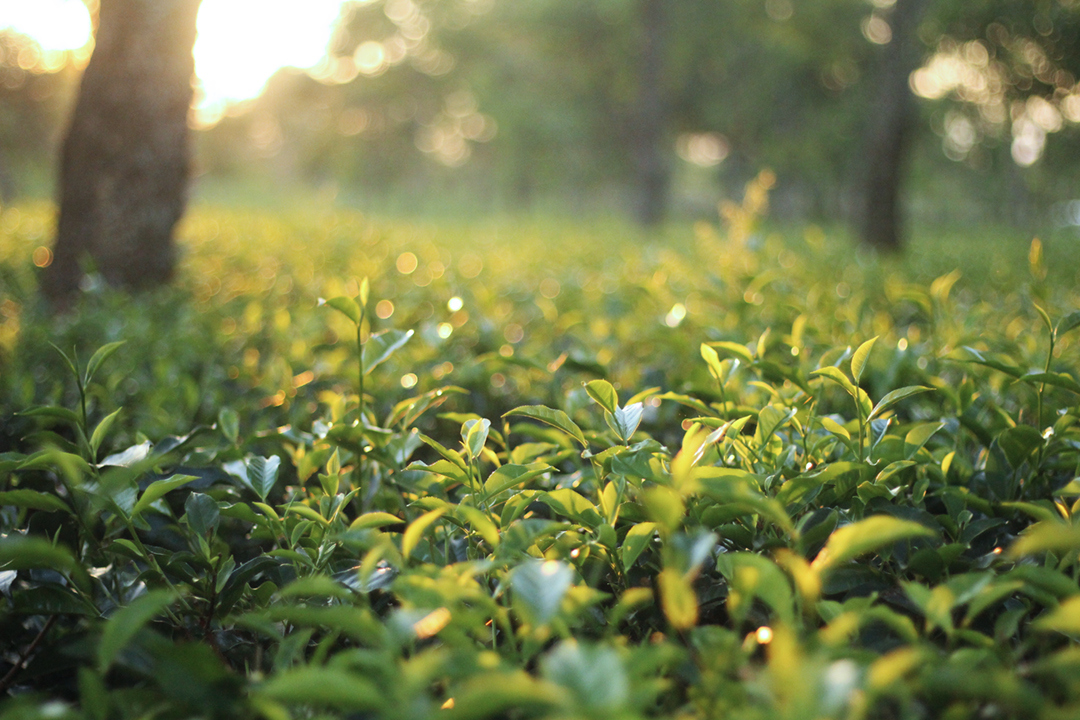 What is loose leaf tea? Why choose this option?
All JP teas are loose leaf. Whole, loose leaf teas are a less processed, higher grade leaf—lending fresher, fuller, and more vibrant flavor than their teabag counterparts. Tea leaves need room to unfurl and release their natural oils and aroma; this process is referred to as the "agony of the leaf". By choosing loose leaf, you get a richer cuppa', often yielding multiple servings from the same leaves. Additionally, loose leaf does not require sachets—which means you pay for exceptional product and not wasteful packaging.
Where do your teas come from?
All teas and ingredients used at The Jasmine Pearl Tea Co. can be traced from the farm or facility at origin, through every step of warehousing, preparation, and packaging, all the way to distribution to our end customer—that's you! We strive to direct-source whenever possible and work with trusted suppliers and tea producers around the globe—including China, Taiwan, Japan, India, South Africa, and Sri Lanka.

Pictured is the tea farm in Colombia where we have sourced past teas.
Do you have any certifications?
Although The Jasmine Pearl Tea Co. is no longer a Certified Organic blending facility we still source and utilize primarily certified organic ingredients and we remain committed to clean, safe, and healthy products.
What are JP's blending practices and quality standards?
We always start with exceptional tea, period. Fresh and often organic, we blend on-site using ingredients such as spices, herbs, all-natural flavoring, and oils, to create the finest flavor combinations possible. We won't sell tea that we wouldn't drink ourselves. We also adhere to Good Manufacturing Practices that meet state and federal food safety regulations. Daily operations, including sanitary operations, are documented as part of our Food Safety Program.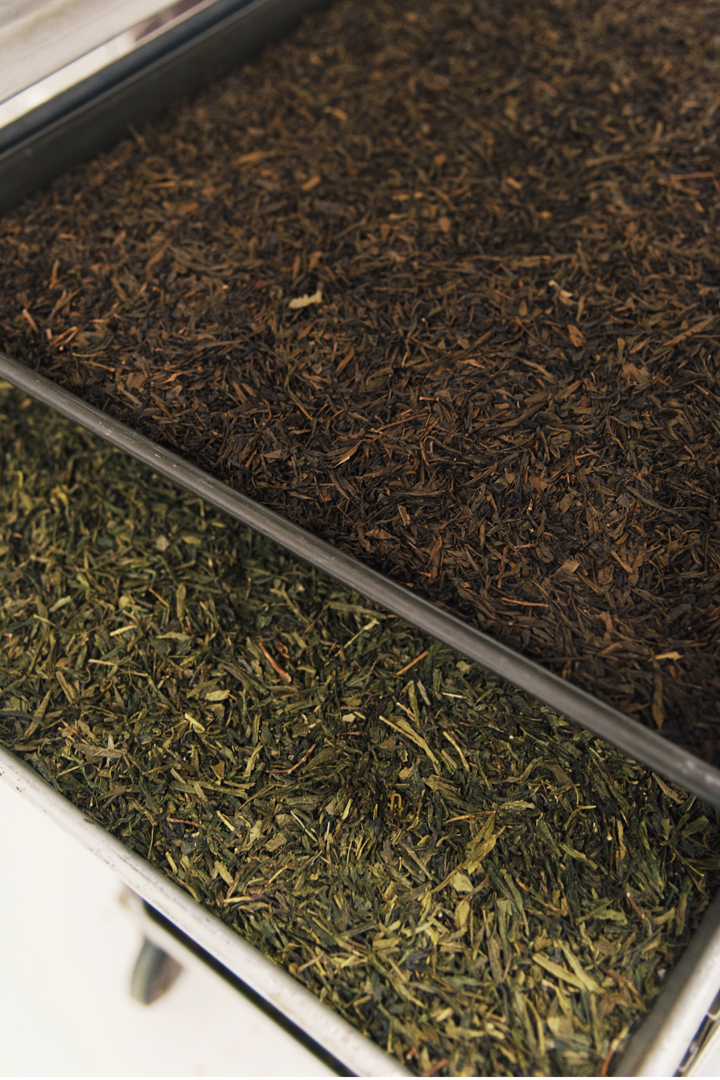 Who blends my tea?
All blends are The Jasmine Pearl's own proprietary creations. Whether it be in-house roasting of our chai spices or sourcing exquisite Italian bergamot oil for Earl Grey, our blends range from the totally unique to inspired versions of classics—each handcrafted by us.
How should I store my tea?
To keep your teas fresh, they are best kept in opaque, air-tight containers and stored in a cool, dry environment.
Does tea have an expiration date?
For optimum flavor and enjoyment, we recommend that you drink your teas within 6-8 months of the purchase date. After a year, teas with blending ingredients such as lavender, rose petals, or essential oils, may begin to lose some of their initial boldness but are still safe to brew.
Do your teas contain caffeine? Do you offer decaffeinated teas?
All "true" tea (that come from the Camellia sinensis plant) contains caffeine. Caffeine in tea is chemically identical to the caffeine found in coffee, however, on average tea contains less per serving. Caffeine levels do vary between tea types and can differ from season to season. Thus, we do not test our teas for their specific caffeine content.

It is our opinion that the overall quality and integrity of tea is compromised in the process of decaffeination, so we do not carry decaffeinated teas. However, we do offer a variety of herbal blends (or 'tisanes') which are naturally caffeine-free. These are made up of herbs, dried fruit, and other botanical ingredients; as they do not contain any part of the Camellia sinensis plant, they are most often caffeine-free (though there are a few exceptions such as the popular South American herb, Yerba Mate).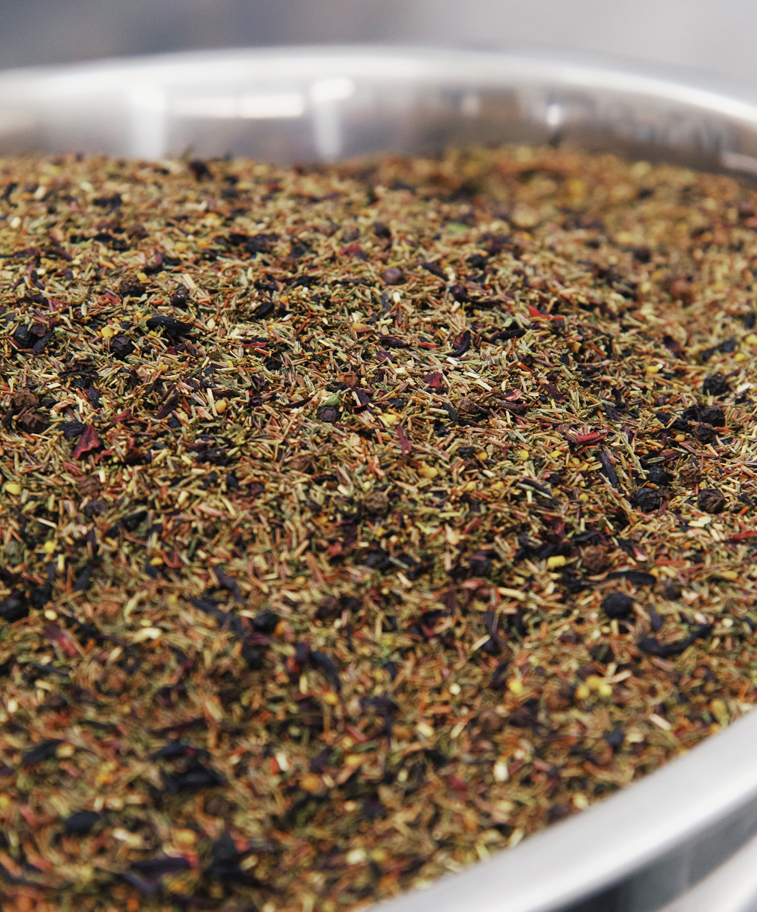 How do I receive my order?
We offer Free Shipping for orders over $99, or free Pickup (Will Call). View our Wholesale Terms & Conditions for important information regarding ordering, shipping, and pick up.
SHIPPING - Shipments are made from our warehouse generally within 4 business days. Free Shipping is available for domestic orders of $99 or more (excludes Alaska & Hawaii). Rush shipping is not available. View our Terms & Conditions for more info.

WILL CALL (PICK UP) - Please allow 4 business days for us to process orders for pick up. An email with instructions will be sent once your order is ready.
Do you require order minimums?
Nope! We no longer have minimums for your first order or any subsequent orders. Do note, though, that our Free Shipping minimum is $99.
Tell me more about bulk packaging. How many servings does it make?
Wholesale teas are offered in resealable bulk packaging in 1 lb. increments. One pound of dry tea leaf will make approximately 195 (8-oz) servings.
I am not a Food Service customer—what kind of packaging do you offer for my business?
We offer a limited selection of 2-oz bags as case packs. Case packs are sold in packs of eight (no mixed packs). The Matcha Latté case pack is sold in 4-oz bags.

Note that all JP teas are loose leaf (no teabag packaging is available).
Our Warehouse and HQ are located at:
2222 NE Oregon St. Suite 107, Portland, OR 97232.
What are your hours of operation?
Starting February 6, 2023 our company hours are Monday to Thursday from 10am to 4pm (closed Fri-Sun).
Why am I seeing retail prices on items in my cart / my order?
To view and receive wholesale pricing, you must be logged into your wholesale account before placing items into your cart.

Wholesale products are denoted by the pound while retail products are denoted in ounces. Retail items added to your cart before logging into your account will NOT convert to wholesale prices because they are separate products.

If you have accidentally placed retail products into your cart, simply delete them then add the correct wholesale products.

Purchasing errors can cause potential delays to your order. We are not responsible for accidentally ordered retail products and may ship the order as is, as we cannot keep track of every order placed by mistake. Contact us within 24 hours if you need to cancel and re-place your order. Once an order is placed we cannot guarantee that the order can be changed.
I created a new login—why am I not seeing wholesale pricing?
If you're a current wholesale customer and created a new account on our site, please let us know. By default, new accounts are registered as retail; in order for you to receive wholesale pricing, we have to activate your new account as wholesale.

Ideally, we ask that before creating a separate account, reach out to us so we can make sure you're properly set up.