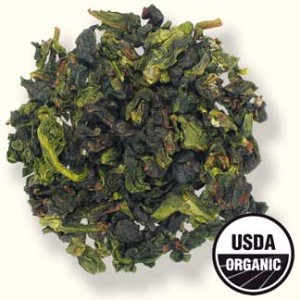 In Part 1, we addressed the reasons why processors like ourselves need Organic certification in order to label our products as USDA Organic. In this segment, we will discuss how we got through the process, and some of the lessons that we learned while doing so. Firstly, we started off with an attitude. Mainly the attitude that certification was going to be a huge undertaking, and that we couldn't afford the certification fees.
After an attitude adjustment we realized that, yes this was a huge undertaking, but with diligence and focus we could whittle away at the requirements over time. It seemed epic, taking us nearly 2 years to carry out the requirements, but we did prevail.
In terms of the cost, our attitudes adjusted as we recognized that we couldn't afford not to become certified. Our resistance was not because we lacked passion about organics. We had been providing quality organic teas to our customers for years. It was simply that we had a hard time coughing up so much money for a label, something intangible. Eventually, our circumstances changed and we budgeted ourselves into a place that we could pay the costs of certification.
With a new attitude, we made our second step; tackling the organic paperwork.
Paperwork
There are five parts to the organic paperwork;
1) The form regarding the facility and the business (general info).
2) The forms for each product that we intended to sell.
3) The copies of the organic certificates from all of our suppliers and farmers.
4) Examples of our new prospective labels, featuring the organic labeling that we intended to use.
5) Maps of the tea blending facility, including a flow chart of how ingredients and products are received, stored, processed and shipped.
There was also some additional paperwork that was required, but that we already had completed to comply with department Oregon Department of Agriculture (ODA) rules:
*A pest management plan.
*Cleaning & Sanitizing logs.
*Batch Logs
*Blend Logs
No big deal, right? For our purposes it was a bit of work. Because we wanted to market all of our herbs and spices as certified organic, we needed to submit these forms for each ingredient as well. This meant roughly, 75 product forms, 75 copies of certificates, and 90 new label designs (some items are sold in bags and tins, thus 2 labels for 1 product).
The purpose of doing all of this paperwork, was to create our part of the trail from tea garden to consumer, thus giving the product transparency.
Additionally, the labels needed to comply with organic standards. Everything had to be accurately represented, and there are certain rules about the size and type of certain statements that we could make.
Once the paperwork was done we had a stack of forms 3 inches thick (ouch!). Then we had to tackle the changes in our processing methods and the layout of our facility to be in compliance.
In our next section. We will discuss those actions we took to implement organic handling practices.