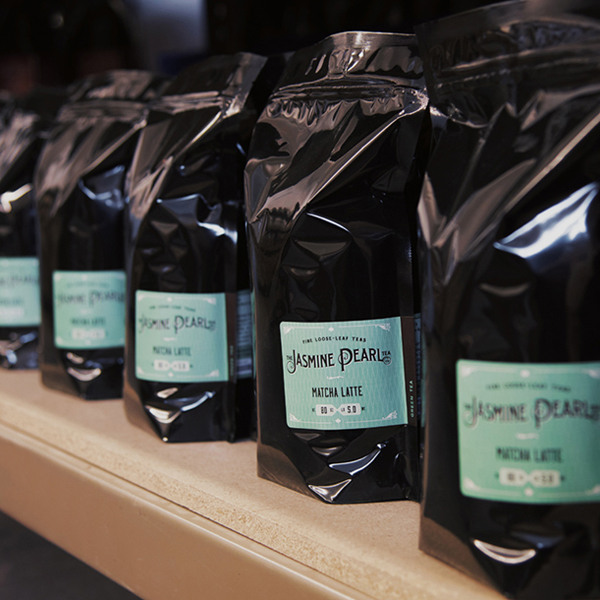 MATCHA. The powdered wonder tea from Japan has been a big craze here in the States. It can be found in all sorts of food, drink, and health products. In fact, one of our most popular products both in retail and wholesale has been our Matcha Latte Mix. In 2017 alone we increased production from 80 lbs to 1000 lbs (that's half a ton!) per month. This jump in scale has meant that we've had to streamline and perfect our blending process. At this point our matcha crew is a well-oiled machine.
So what goes into making Matcha Latte? From start to finish, the process involves: inventory check, bag calculations, custom label creation and printing, labeling and opening bags, blending, filling then sealing bags, restocking shelves, and finally, extra tedious clean up. It is an intensive process we do in-house, taking an entire day to accomplish, even with the participation of extra staff members.
This is one of our best selling products and we are super proud of all the hard work that our staff does. The following pictures show a bit of the process that goes into making this delicious drink.
---
1. MATCHA MADNESS
This is our blend room in full matcha latte production mode. Blending hundreds of pounds of tea at a time makes a big mess and requires all hands on deck.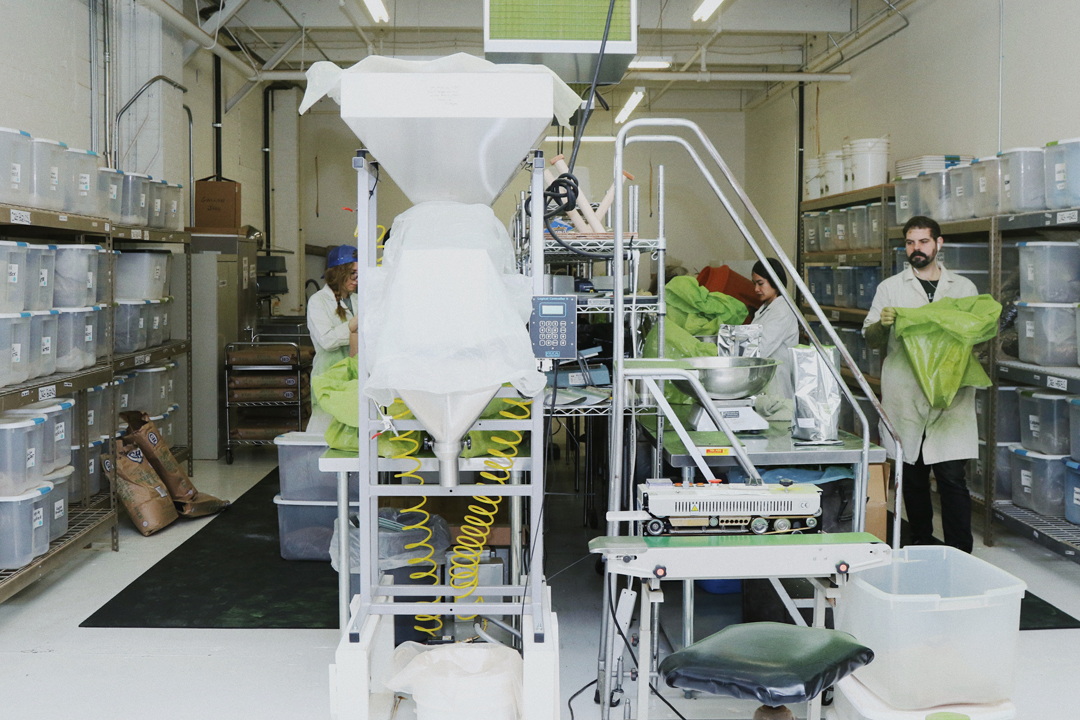 2. BLENDING THE LATTE MIX
Our matcha latte mix is made of three simple ingredients: Our Japanese chef's grade matcha, pectin (a natural thickening agent made from fruit), and sugar. Though our recipe calls for a high sugar to matcha/pectin ratio, our matcha latte still contains much less sugar per serving than most mixes on the market.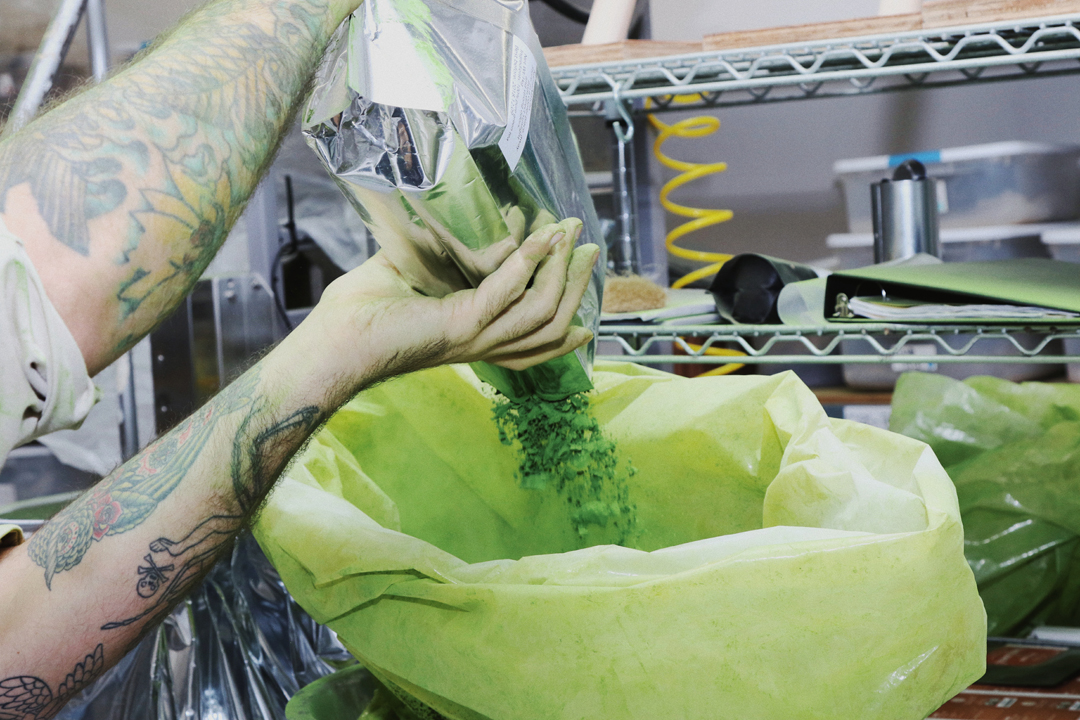 3. BAGS OF BLENDED LATTE MIX
In each bag is 40 lbs of Matcha Latte Mix. Anything more than that makes the bags very heavy and harder to maneuver.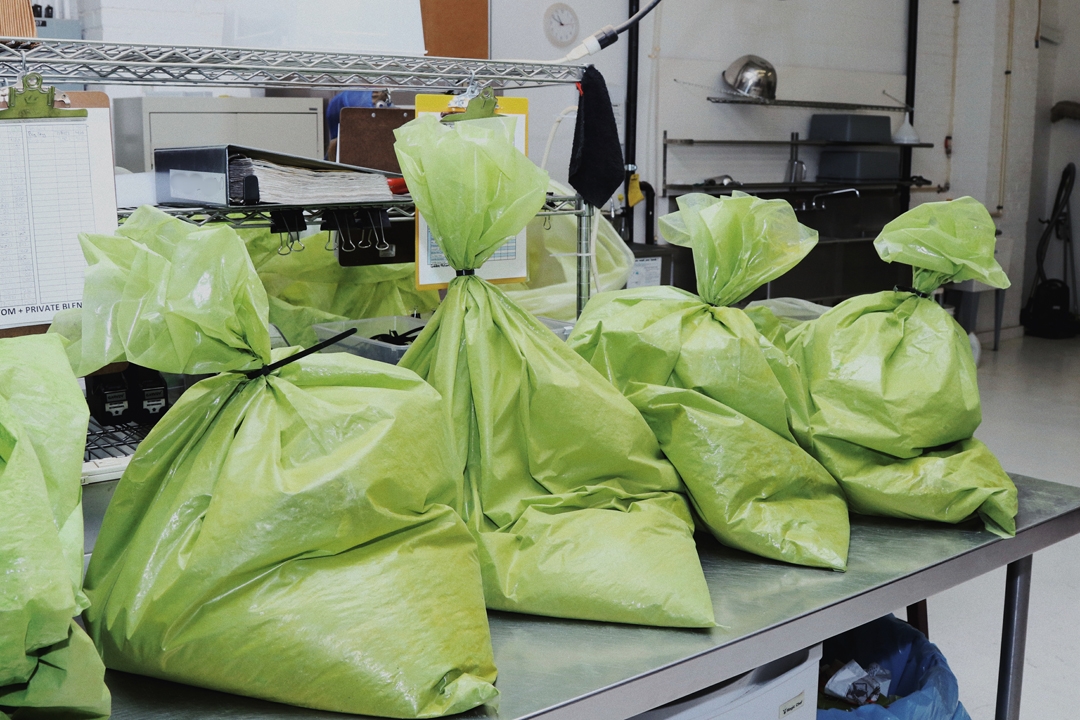 4. MIXING TIME!
To keep up with an increased production schedule we have had to find creative ways to blend and mix our teas. One of the best methods to properly mix and blend all the ingredients together is to use concrete mixers to tumble everything together evenly.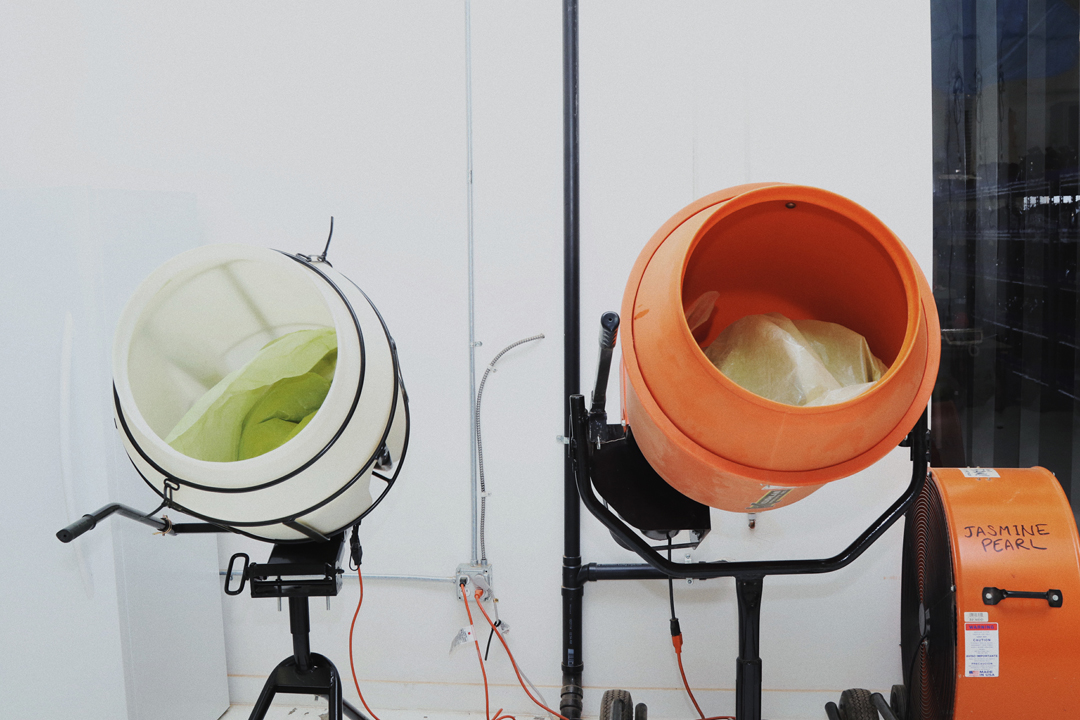 5. ROWS OF 5-LB BAGS
Many of the bags we fill of matcha latte are intended for wholesale customers. To meet the increased demand, we started making these giant 5 lb bags.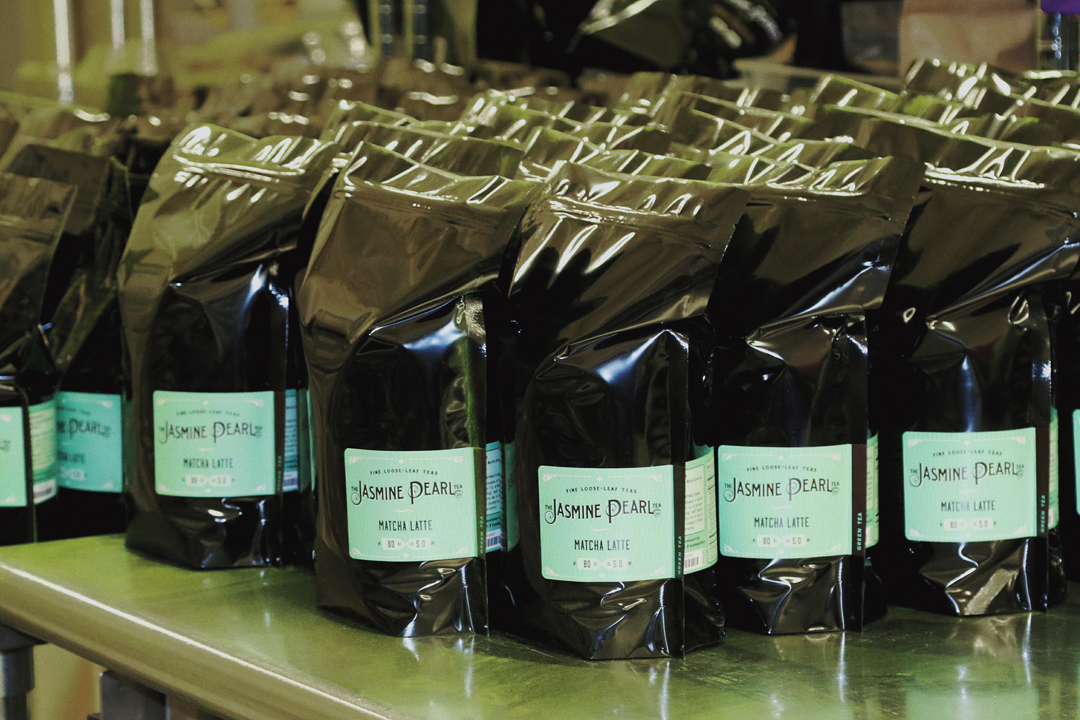 6. MATCHA MAKES A MESS
Blending matcha latte is a messy task—the fine green powder gets all over everything and reaches all the way across the room despite air filters on full blast. Clean up takes longer than a normal blend day.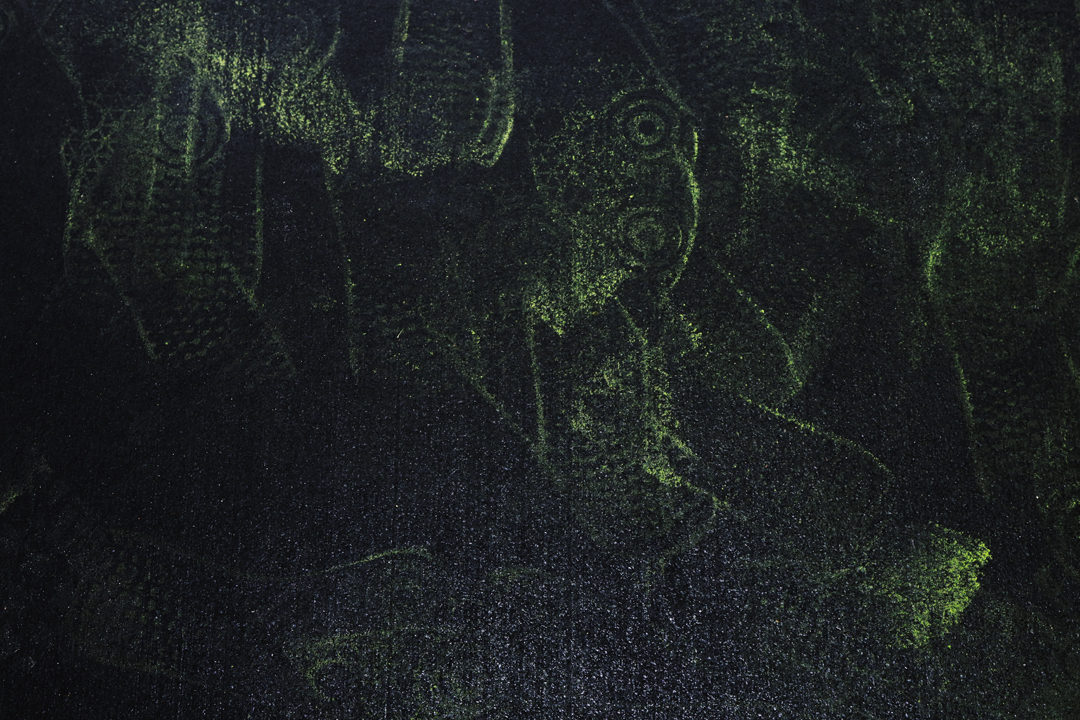 Learn more about our matcha or shop our matcha offerings!