We are pleased to announce exciting new developments in our wholesale department.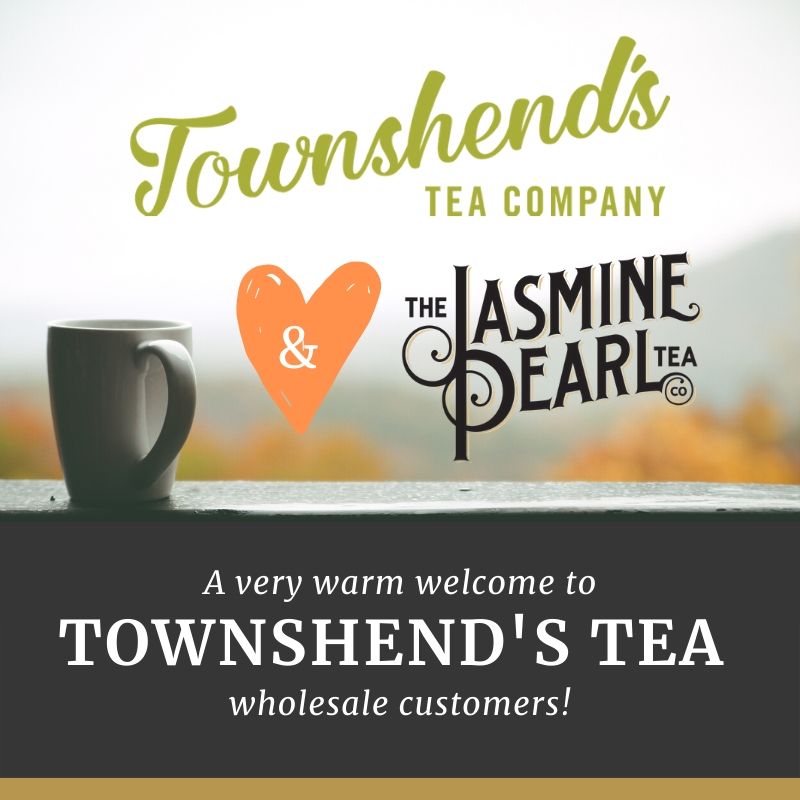 For over a decade, we at The Jasmine Pearl have worked in close partnership with Matt Thomas, founder of Townshend's Tea to source and develop teas together.

Beginning November 2019, Townshend's and JP have decided to further this partnership by moving all of Townshend's wholesale business to be supported by the Jasmine Pearl team.

Townshend's (now Brew Dr. Tea Company), is renewing their focus on beverage development and the creation of a great customer experience through their seven Teahouses. While they will miss the opportunity to support their wholesale customers, they know their loyal customers are in good hands! Wholesale is our area of expertise. We have been importing, blending and brokering specialty teas for fifteen years.

For those of you who have met Jeff Ward, Townshend's esteemed Wholesale Manager, we are happy to report that wholesale customers will still be working with him! He will be joining our team at The Jasmine Pearl and will remain a direct point of contact during and after the transition.
We consider it a great privilege to serve Townshend's customers and are grateful for the opportunity to continue offering an expanded selection of handmade specialty teas.
We're here for any questions you might have! Shoot Jeff or the team an email at orders@thejasminepearl.com.