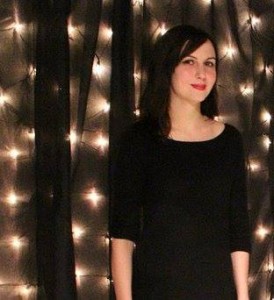 1) How long have you worked for The Jasmine Pearl?
Patricia: Since November of 2014.
2) What do you do there? What does a typical day look like for you?
Patricia: I am the social media and blog editor for JP. I provide content to our Facebook, Twitter and Instagram pages. I am also an assistant event planner and tea bartender.
3) What attracted you to the world of tea? Tell us about the moment tea became special toyou?
Patricia: I love the morning ritual of preparing a nice hot beverage to help you wake up, take time to reflect on your dreams, and get ready for the day ahead. Coffee once had a place in my mornings, but I found it too limited in flavor and too high in caffeine. I started drinking black teas and green teas instead. I began feeling much better and love that there is such a large variety of blends and tea types. The tea world is an endless frontier to explore! I learned that some tea naturally contains theanine, which can reduce stress and improve the mood. This really impressed me as I noticed my mood had really improved with tea. Tea became even more special to me once I began working at JP. Through our excellent training program I got to taste and learn about many teas that I'd never had before, like puerhs and oolongs, and couldn't believe how many unique flavors, colors, and textures can come from one magical plant.
4) What are your top 5 favorite teas at The Jasmine Pearl?
Patricia: That's a hard one because it changes with my mood. This week I have been beginning my mornings with the high elevation Taiwanese oolong, Ali Shan. Then I like to move on to Silver Needles white tea. It's so light and refreshing. When I need an afternoon pick-me-up I like to have the bright and energizing Tsyuhikari Japanese sencha. When I am getting a little hungry before dinner I like to enjoy a rich, smooth cup of Yellow Bird Ripe Puerh. After dinner and before bed a relaxing cup of Lavender Honey Spice is nice.
5) If you were a tea, what would you be and why?
Patricia: I would be Golden Fairy. It reminds me of my childhood daydreaming in vast fields picking wildflowers and exploring the woods in the summer.
6) Tell a fun fact about yourself. What are your hobbies outside of work?
Patricia: I am a singer and synthesizer player in my spare time. I also love to hunt for edible mushrooms in the old growth forests of the Pacific Northwest.
7) Tell us about your proudest moment with tea.
Patricia: I was so proud of myself when I learned to properly brew our wonderful Japanese senchas. They can be tricky at first, but once you've built a relationship with them it's a great joy to unlock their magic.
8) What is your dream place to have a cup of tea and who would you like to share it with?
Patricia: I would love to travel to China, Taiwan, and Japan and visit as many tea houses as I can and experience each region's unique tea culture. I would love to go with the whole JP staff and my partner, Ian who is now also obsessed with tea.
9) What is your favorite way to brew tea? What tea ware do you use at home?
Patricia: I love to use the gaiwan on a cha pan at work. Eventually I want to get an entire gongfu set for my home and build a tea sanctuary. Currently at home I have been using the Bell Glass Teapot with Basket Infuser. I like that it has a durable stainless steel lid that latches on to the teapot so if I am having a clumsy morning I don't have to worry about it falling and breaking. I also like that the teapot is clear so I can get a good look at the tea's beautiful liquor.