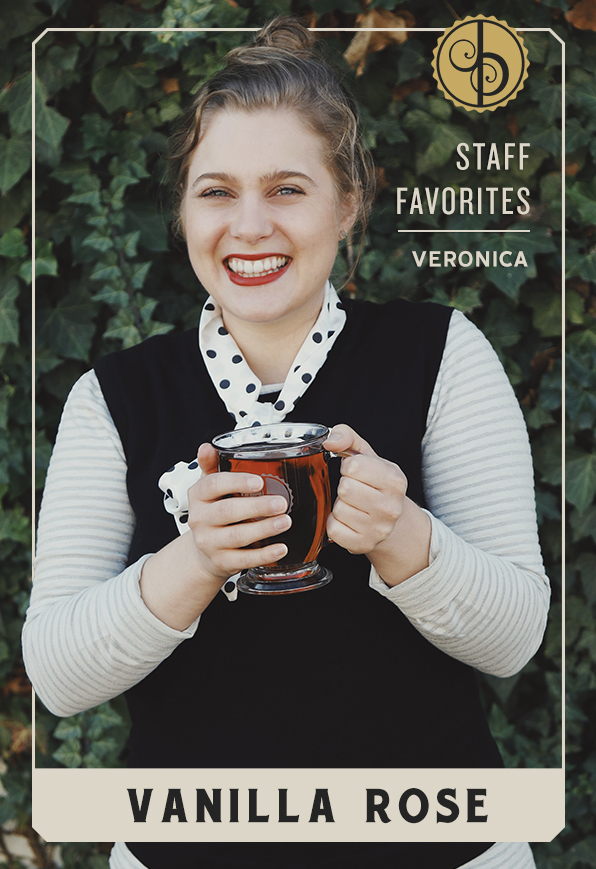 A commonly asked question here at the shop is "What tea is your favorite?" But that question can be hard to answer as it seems to change with the weather, one's mood, or even what someone ate for breakfast. In this new series of blog posts we have asked our staff here at the Jasmine Pearl that question. Over the next few months we'll post their answers here. Who knows, maybe you'll find a new tea to try!
This month we asked Veronica what her pick is. Veronica is one of our fabulous Wholesale Brand Ambassadors! Her pick of the month is Vanilla Rose!
---
Why do you like it?
V: I've been drinking it for years, even before I worked here. The smell holds up to the flavor, and the way the roses pop is beautiful.
How do you brew it?
V: Usually, hot for three minutes or a shorter steep time so the vanilla comes through.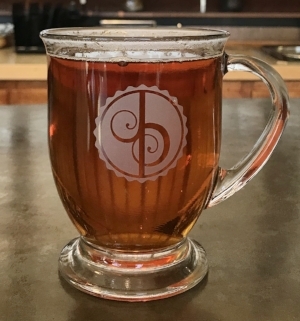 Does it remind you of anything?
V: The rose reminds me of my grandmother. I also drank it on my wedding day so it makes me think of happy times.
Is it particular to this season?
V: I drink it all year, but I do like it cold brewed in the summer.
How does it make you feel?
V: It makes me feel fancy, and it's a tea that should be shared.
Does it help you do something?
V: Makes me a nicer person, and it's a good way to start my day.
Do you pair it with any food?
V: I love it with an English muffin.
---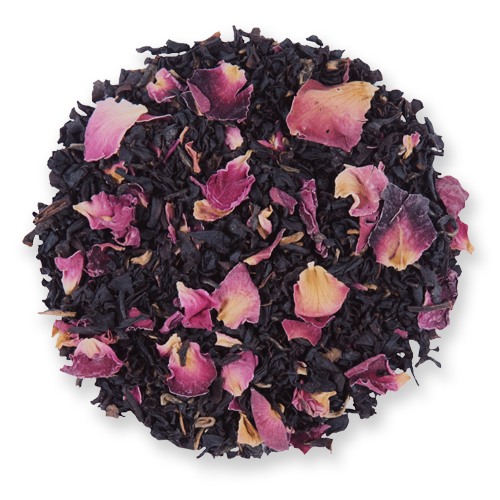 Organic Assam, whose malty notes are complementary to vanilla, is the base for Vanilla Rose. Just enough delicate red roses are added to the blend to provide noticeable flavor, but not overwhelm the other tastes. Vanilla beans, each one produced by a single, hand-pollinated orchid, are hand-harvested and then cured for several months before being used to make extract. Vanilla Rose is great as a stand-alone tea or with milk and sugar.