A commonly asked question here at the shop is "What tea is your favorite?" But that question can be hard to answer as it seems to change with the weather, one's mood, or even what someone ate for breakfast. In this new series of blog posts we have asked our staff here at the Jasmine Pearl that question. Over the next few months we'll post their answers here. Who knows, maybe you'll find a new tea to try!
This month we asked Tyler what his pick is. Tyler is one of our Retail Associates and does a lot of work with our Social Media and Events! His pick of the month is Silver Needles!
---

Why do you like it?
T: I like that you can steep it multiple times, for it's great subtle flavor, and that it's super-caffeinated.
How do you brew it?
T: 208°F for three & 1/2 minutes. I also really like it as a cold brew.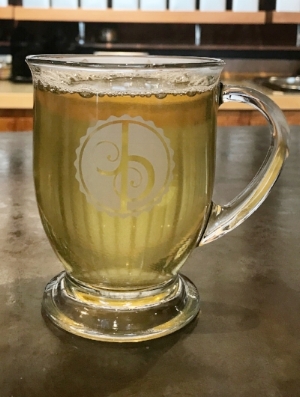 Does it remind you of anything?
T: It reminds me of the alfalfa fields growing up.
Is it particular to this season?
T: I drink it all year long, but differently depending on the weather, hot on cold days and iced on the warmer ones.
How does it make you feel?
T: Awake, yet grounded...pretty jazzed!
Does it help you do something?
T: If I'm feeling low energy it'll help me get through the day giving me a nice sustained caffeine high.
Do you pair it with any food?
T: Savory or sweet baked goods
---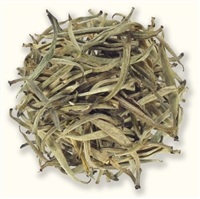 Finally, a white tea that everyone can appreciate! Silver Needles are plucked from the freshest buds of the tea plant. The silvery-white hairs on the new growth give this tea it's name. Flavorful and savory, Silver Needles is described by our tasters as having pleasant honey and grassy note