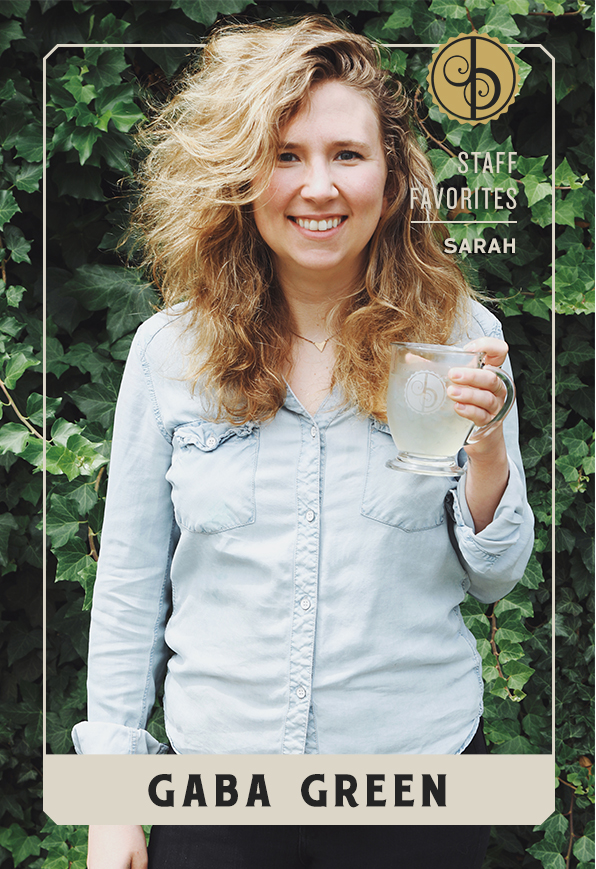 A commonly asked question here at the shop is "What tea is your favorite?" But that question can be hard to answer as it seems to change with the weather, one's mood, or even what someone ate for breakfast. In this new series of blog posts we have asked our staff here at the Jasmine Pearl that question. Over the next few months we'll post their answers here. Who knows, maybe you'll find a new tea to try!

This month we asked SARAH what her pick is. Sarah manages our blending room, does our bookkeeping and is a talented blend designer. She knows her stuff when it comes to tea! Sarah's pick of the month is GABA GREEN!
---
Why do you like it?
I like it for its flavor, the slow energy release throughout the day.
How do you brew it?
Straight in the cup at 208° (F) and re-steep it.

Does it help you do something?
It used to help me get through overnight bakery shifts, it kept me awake and focused without a jittery crash.

How does it make you feel?
It makes me feel warm and happy but also relaxed.

Do you pair it with food?
No but if I did I would eat it with phở or a light but hearty salad.

Is it particular to this season?
Yeah I would say it's more of a summer tea for me, it's really good iced.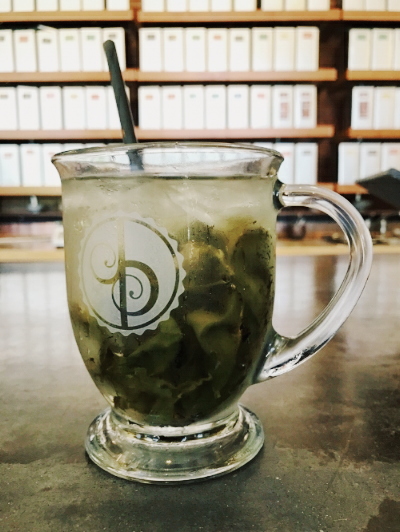 Gaba Green is one of our more unusual teas. Grown in the high elevation (1000+m) gardens of the Alishan area of Chiayi County, Taiwan, this tea has a rich, buttery aroma and a pleasant sweetness in the mouth, with the overall flavor reminding some of milk chocolate. To make the tea, the leaves undergo 10 hours of anaerobic oxidation. This happens inside of a chamber that has been backflushed with nitrogen, which converts naturally occurring glutamic acid into GABA (Gamma Aminobutyric Acid). GABA is a natural food preservative and also has the effect of inhibiting neurotransmitter action, the result being a relaxing effect. Since it has been "oxidized" using nitrogen, GABA green is technically not a green. The name is used to differentiate it from GABA Oolong.