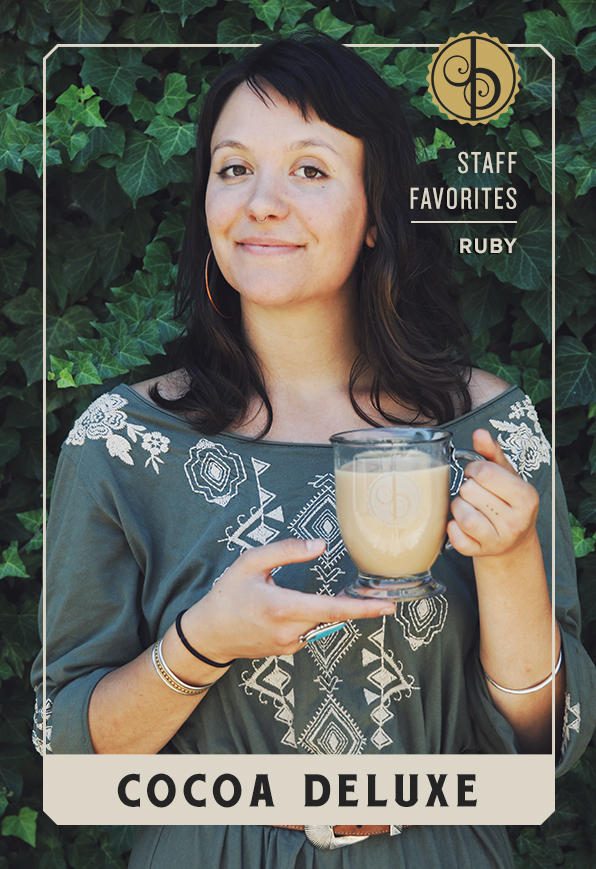 A commonly asked question here at the shop is "What tea is your favorite?" But that question can be hard to answer as it seems to change with the weather, one's mood, or even what someone ate for breakfast. In this new series of blog posts we have asked our staff here at the Jasmine Pearl that question. Over the next few months we'll post their answers here. Who knows, maybe you'll find a new tea to try!

This month we asked RUBY what her pick is. Ruby is the newest member of our retail team and has been quickly learning the ropes while wowing us with her plant and herb knowledge. Her pick of the month is Cocoa Deluxe!
---
Why do you like it?
I love this tea because it tastes luxurious. I used to work in a chocolate factory and I love the cacao nibs!
How do you brew it?
I brew it strong with honey and half & half if I'm seeking true decadence and drink it to get lots of work done.

What does it remind you of?
The aroma is decadent and reminds me of quiet warm mornings in the winter when the light is still slightly dim.

Is this tea particular to this season?
This feels like a winter or autumn tea blend to me. It reminds me of an adult hot chocolate, so it goes well with colder weather.

Do you pair it with food?
I like eating it with a nice simple bread and butter, and sometimes even dip the bread into the tea, the way some people dunk their donuts in coffee.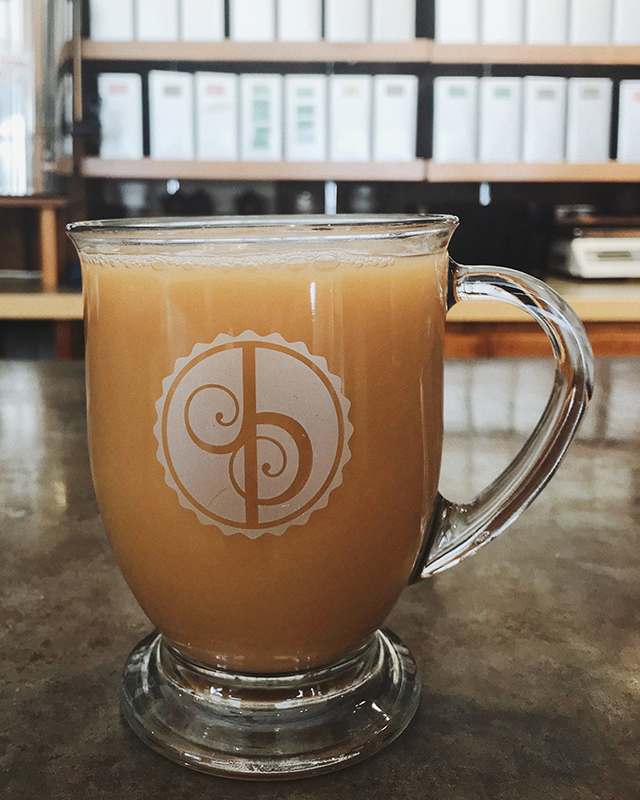 Cocoa Deluxe will bring satisfaction to those seeking a truly chocolatey tea. Puerh, vanilla black tea, cacao nibs, and carob combine to brew up a chocolate delight with surprising depth and body. Great with milk and sugar.