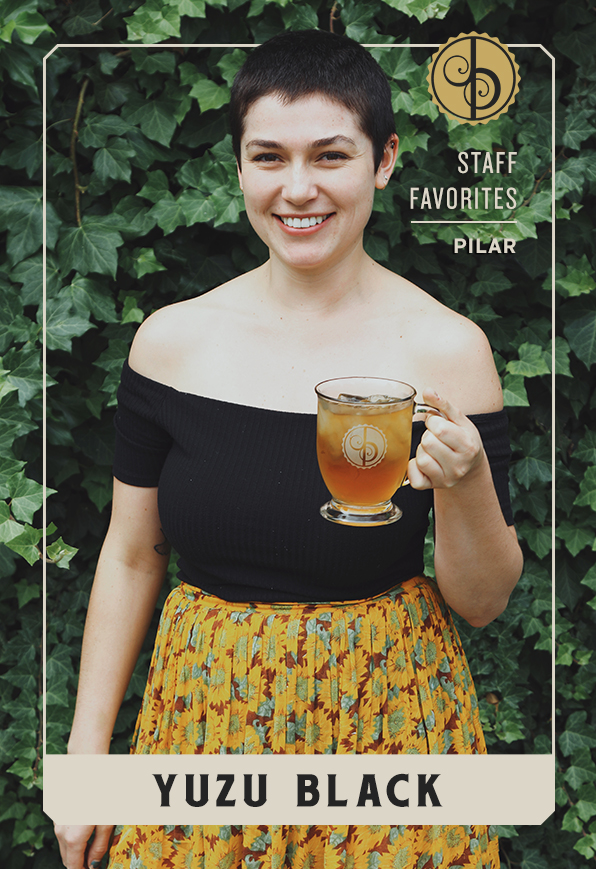 A commonly asked question here at the shop is "What tea is your favorite?" But that question can be hard to answer as it seems to change with the weather, one's mood, or even what someone ate for breakfast. In this new series of blog posts we have asked our staff here at the Jasmine Pearl that question. Over the next few months we'll post their answers here. Who knows, maybe you'll find a new tea to try!

This month we asked Pilar what her pick is. Pilar works in the retail department and is our master of retail website fulfillment! If you've ever purchased tea from our website then you've been the lucky recipient of her thoughtful and meticulous shipping skills. She is also one of the green-thumbs that cares for all of the gorgeous plants that live in our tea shop. Her pick of the month is Yuzu Black!
---
Why do you like it?
To me it's so different than any of our other black teas, it's light and bright and can definitely hold up to a couple steeps. And don't even get me started on the magical color of its infusion. PLUS Konishi-San is such a cool human, so I know that it is grown with a lot of care and love.
How do you brew it?
Usually iced, by making a concentrate of the tea at 195° for four minutes, once it's steeped pouring cool water over the concentrate then poured over ice. Although, it is DELICIOUS as a hot tea as well.

Does it help you do something?
It helps me get into the zone to be cheery and powerful!

How does it make you feel?
Gives me a sunshiny feeling.
Do you pair it with food?
I don't tend to drink tea while I eat, more of a water gal.

Is it particular to this season?
Yes & no, I do find myself drinking it more often right now, however, I do like it in the cooler months.

Does it remind you of anything?
It doesn't necessarily remind me of something but it takes me to a meadow-like setting, barefoot, reading a book among the tall grass. It takes me to a pleasant time.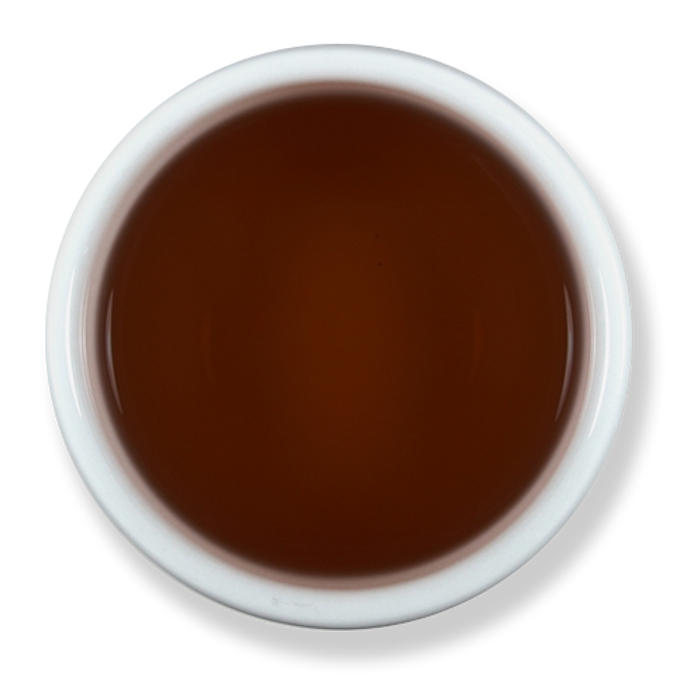 This Japanese black tea is naturally sweet and very smooth with a round mouthfeel and no astringency. In this blend, it is warmly complemented by the yuzu lemon-grapefruit citrus finish. Yuzu is a Japanese citrus lemon that is valued for its highly aromatic rind. Although this citron doesn't contain much liquid, its zest and juice are used in perfumes, vinegars, syrups, and as a souring ingredient that stands up well to heat in cooking. Another iced pleasure!