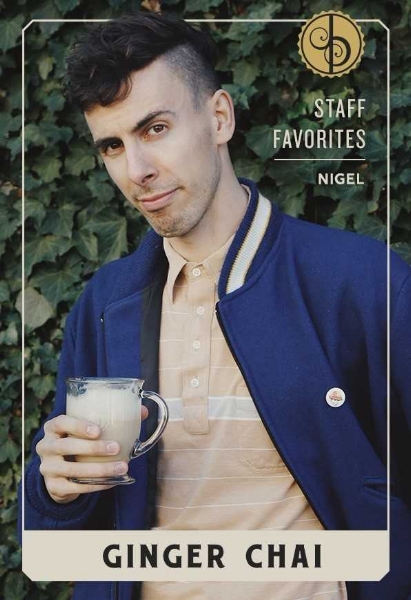 A commonly asked question here at the shop is "What tea is your favorite?" But that question can be hard to answer as it seems to change with the weather, one's mood, or even what someone ate for breakfast. In this new series of blog posts we have asked our staff here at the Jasmine Pearl that question. Over the next few months we'll post their answers here. Who knows, maybe you'll find a new tea to try!
This month we asked Nigel what his pick is. Nigel is one of our best dressed retail associates! His pick of the month is Ginger Chai!
Why do you like it?
N: I'm a ginger guy; it's an exciting thing to drink.
How do you brew it?
N: For five minutes. I put a little honey in the cup, then the tea, topped with steamed milk.
Does it remind you of anything?
N: Fresh split cedar, a job well done, & new friends.
How does it make you feel?
N: Loved. And deeply satisfied.
Do you pair it with food?
N: With milk, it's a meal in itself.
Is it particular to this season?
N: Cold outside. Chai inside.

Does it help you do something?
N: Uh huh, calms my nerves while simultaneously heightening my instincts and sharpening my wit.
---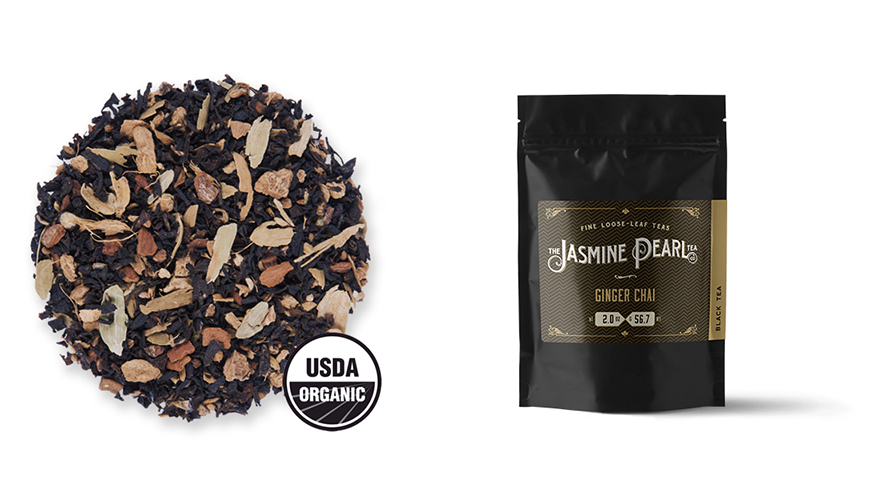 We've taken our Chaz Chai, a blend of northern Indian Assam black tea and house-roasted spices, and added ginger for an extra kick.
Simmer or steep this blend, which has a great body with a nice spice and heat.
As with any chai, Ginger Chai is a treat with the addition of milk and a touch of sweetener.