A commonly asked question here at the shop is "What tea is your favorite?" But that question can be hard to answer as it seems to change with the weather, one's mood, or even what someone ate for breakfast. In this new series of blog posts we have asked our staff here at the Jasmine Pearl that question. Over the next few months we'll post their answers here. Who knows, maybe you'll find a new tea to try!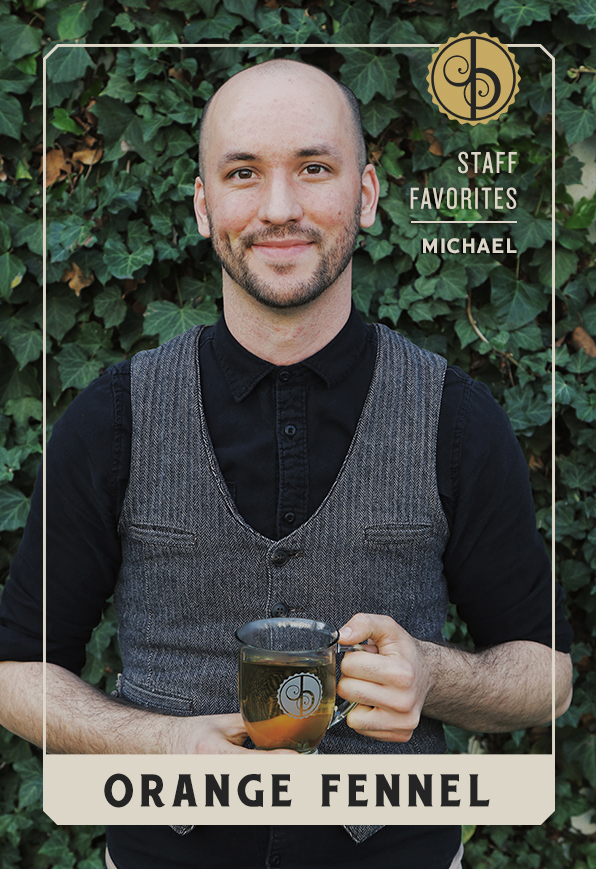 This month we asked Michael what his pick is. Michael is our wholesale delivery driver and blend room assistant. His pick of the month is Orange Fennel...
---
Why do you like it?
Well, it tastes great hot or iced, and I like the nice balance between the orange and the fennel. It's easy to drink but complex.

How do you brew it?
Generally, always hot, but I like to brew my white teas on the cooler side with 175° water.

Does it help you do something?
It helps me bag teas or get through traffic.

How does it make you feel?
It's like the first cup of coffee in the morning, livening or revitalizing.

Do you pair it with food?
Oh yeah, it would go great with pork or scallops!

Is it particular to this season?
It could be, it's kind of hard to classify for me because of the orange.

Does it remind you of anything?
A little bit, there's a bakery in Bend, OR that has an orange, cardamom, cinnamon roll made with croissant dough.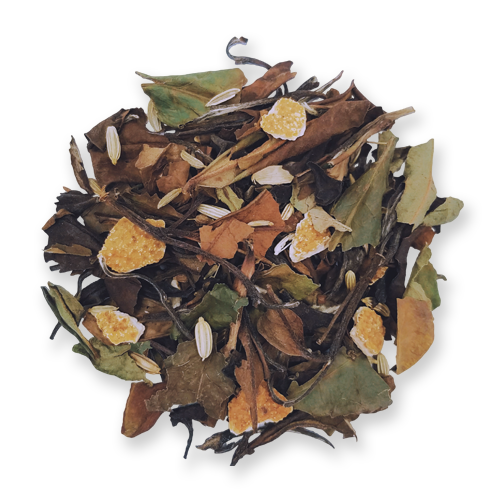 A fragrant and heady blend perfect as a hot tea on cool spring mornings or as a refreshing iced tea on hot summer afternoons. Orange Fennel's base is a Bai Mudan white tea from Fujian, China. This tea creates a light brew with a delicate aroma and offers natural currant-like flavor notes. These notes pair exceptionally well with the sweetness of fennel and anise, the invigorating citrus of orange essential oil, and the smooth finish of fig and honey natural flavor.