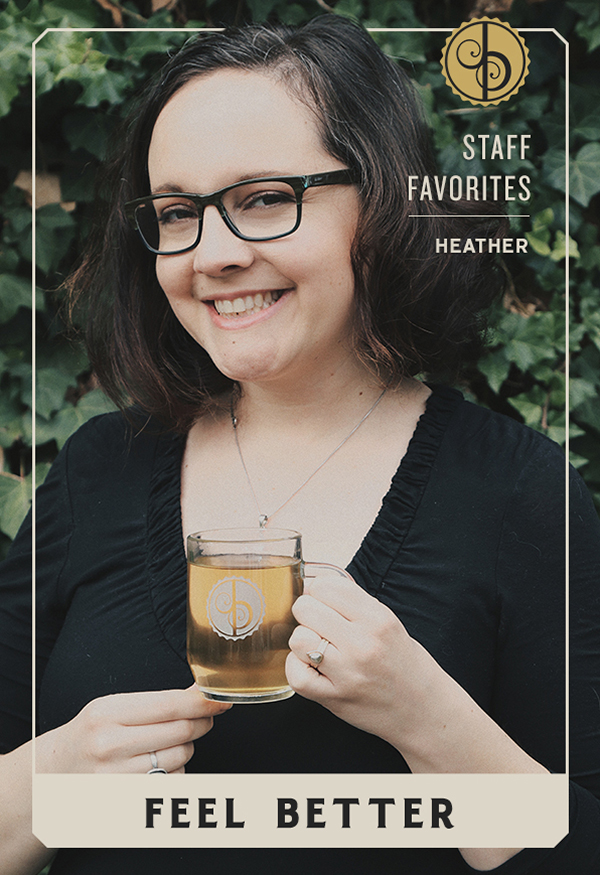 A commonly asked question here at the shop is "What tea is your favorite?" But that question can be hard to answer as it seems to change with the weather, one's mood, or even what someone ate for breakfast. In this new series of blog posts we have asked our staff here at the Jasmine Pearl that question. Over the next few months we'll post their answers here. Who knows, maybe you'll find a new tea to try!
This month we asked Heather what her pick is. Heather is our Co-Founder and CEO! Her pick of the month is Feel Better!
Why do you like it?
H: When we do marathon tea tastings and I get super jacked up, it calms me down and re-centers me. It's a really good blend for me when I'm feeling a little off and it settles my stomach.
How do you brew it?
H: As directed, a heaping tsp with very hot water for four minutes. I like to drink it before and after a bath, it's very luxurious.
Does it remind you of anything?
H: It reminds me of when Chuck and I were first starting the business, I created the blend in our freezing cold apartment. We both still had day jobs so I created the blend to relieve the stress, which I can now look back on fondly.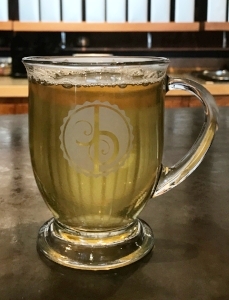 Is it particular to this season?
H: I really do drink it year round, but I definitely drink it more in the fall/winter, I feel it tastes better hot.
How does it make you feel?
H: Better! People always call it the Feel Good blend; I can't guarantee that it will make you feel good, but it will make you feel better.
Does it help you do something?
H: It helps me digest.

Do you pair it with any food?
H: I'm thinking a cold crunchy fruit or veggie, a pear or carrot because the blend is refreshing.
---
Feel better was blended to gently calm frazzled nerves and brighten blue moods. Specifically devised to combat a particularly unpleasant day, it seems to serve its purpose, as many people have attested.
One of our most popular blends.