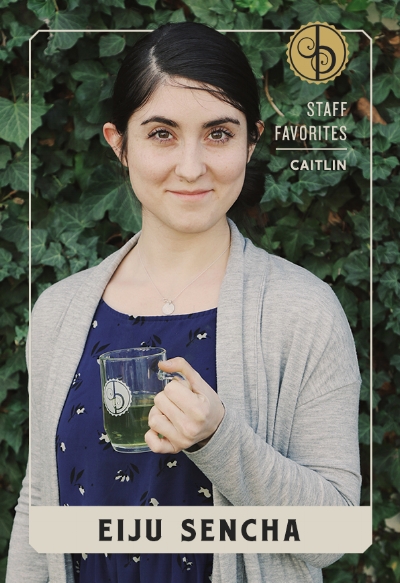 A commonly asked question here at the shop is "What tea is your favorite?" But that question can be hard to answer as it seems to change with the weather, one's mood, or even what someone ate for breakfast. In this new series of blog posts we have asked our staff here at the Jasmine Pearl that question. Over the next few months we'll post their answers here. Who knows, maybe you'll find a new tea to try!
This month we asked Caitlin what her pick is. Caitlin is one of our wonderful Retail Associates! Her pick of the month is Eiju Sencha!
---
Why do you like it?
C: Because it tastes good and I think it is fun to brew!
How do you brew it?
C: Heaping teaspoon with six ounces of 145° water for three minutes.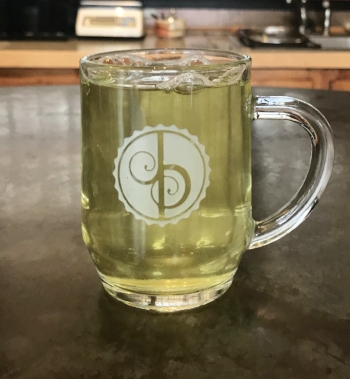 Does it help you do something?
C: It helps me zen out.
How does it make you feel?
C: Happy and calm. It's as if everything is a little more beautiful, the trees, flowers, etc.
Do you pair it with food?
C: Breakfast! But by itself it's like a snack due to the umami flavor
Is it particular to this season?
C: It's a great spring tea because it tastes so fresh and the cooler brew temperature.
Does it remind you of anything?
C: My mom, because she really likes Japanese green teas.
---
Eiju is a delightfully well-balanced blend of the widely popular Yabukita and three other tea varietals. Throughout 2-3 infusions flavors gradually arc over buttery umami and vegetal asparagus to fruity apricots and a lingering bouquet, with soft astringency. Eiju, pronounced 'AY-joo,' mildly translates from Japanese to "forever happy