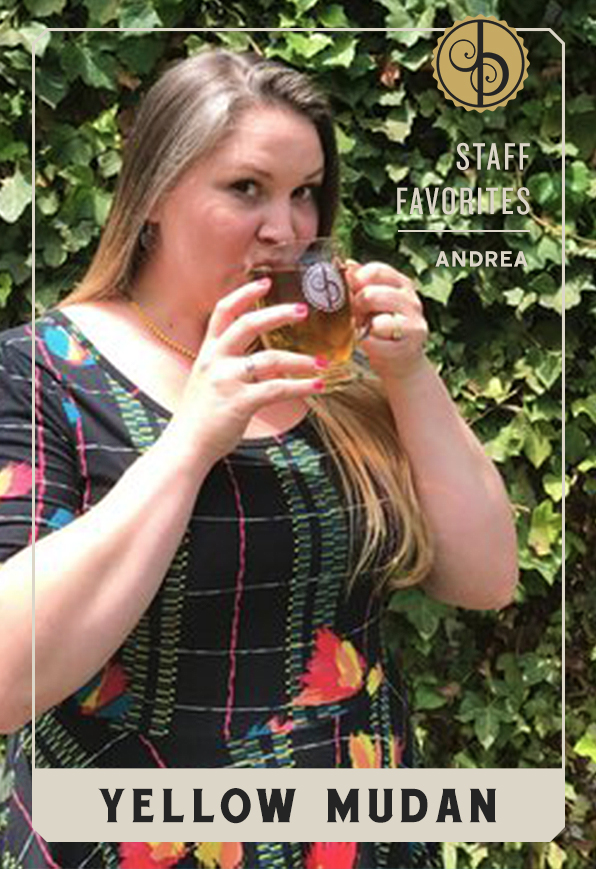 ---
A commonly asked question here at the shop is "What tea is your favorite?" But that question can be hard to answer as it seems to change with the weather, one's mood, or even what someone ate for breakfast. In this new series of blog posts we have asked our staff here at the Jasmine Pearl that question. Over the next few months we'll post their answers here. Who knows, maybe you'll find a new tea to try!
This month we asked Andrea what her pick is. Andrea is our lovely retail assistant manager. She is also does a lot of work with our website and is a kombucha brewing extraordinaire (check it out)!
Why do you like it?
A:I like it because it's a yellow tea which is unusual. The subtlety of it makes it gentle and it has a sweetness at the very end.

How do you brew it?
A: Usually in a gaiwan and on the cool side at 175 degrees Fahrenheit for about 3ish minutes, that way I can get a second steep out of it.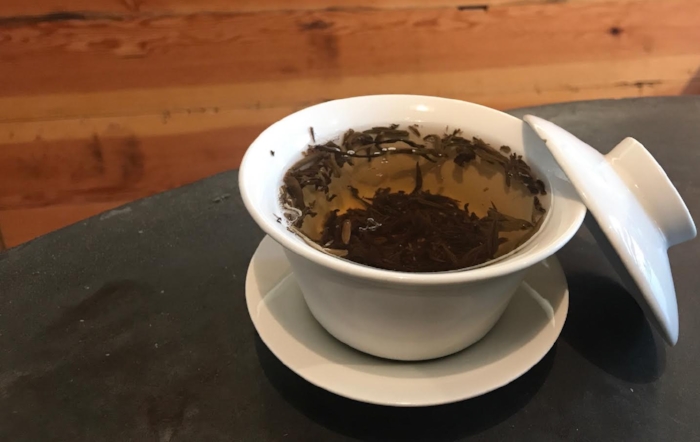 What does it remind you of?
A: The flavor reminds me of spun sugar

Is this tea particular to this season?
A: I'll have it any time, because I brew it cooler it doesn't warm me up when it's hot out but still warm enough when it's cooler outside.
How does it make you feel?
A: A little happier, it gives me smooth energy rather than a spike.

Does this tea help you do something?
A: It gives me mental energy rather than physical which helps me focus.

Do you pair it with any food?
A: I feel it would be good with a very basic pastry, like a croissant.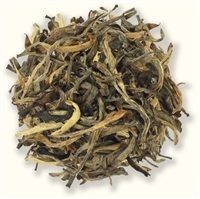 ---
Yellow Mudan is a special treat that comes to us from the Hunan province of China. While yellow teas have been produced and enjoyed for several centuries they are becoming more rare and produced in smaller quantities. To produce this rare tea the leaves go through a smothering process referred to as "sealing yellow". This slight post-oxidation process happens by steaming the leaves under a damp cloth while the leaves are still warm from being dehydrated. This produces an enzymic oxidation that gives the leaves and liquor a yellowish hue. What unfolds in the cup is a light, buttery, sweet brew with hints of fruity green skins and spun sugar