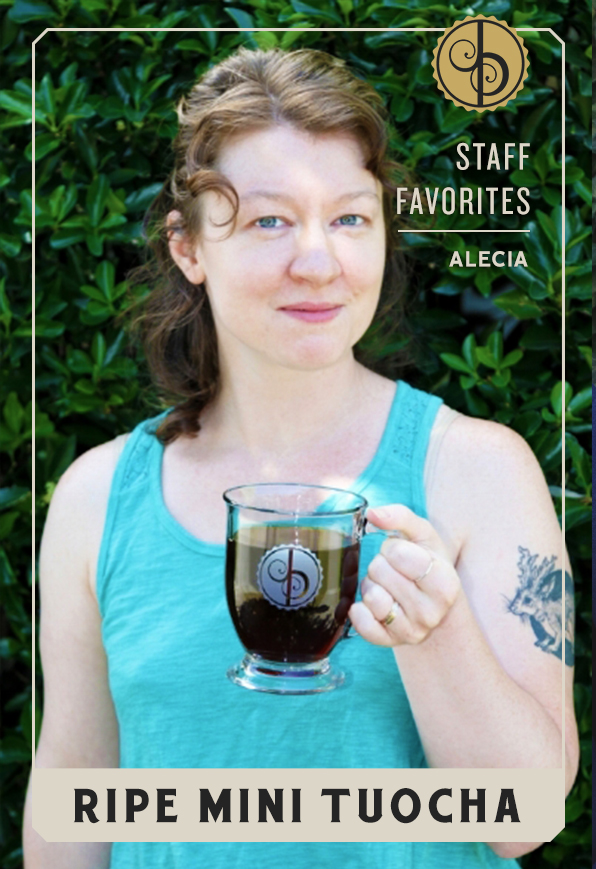 A commonly asked question here at the shop is "What tea is your favorite?" But that question can be hard to answer as it seems to change with the weather, one's mood, or even what someone ate for breakfast. In this new series of blog posts we have asked our staff here at the Jasmine Pearl that question. Over the next few months we'll post their answers here. Who knows, maybe you'll find a new tea to try!
This month we asked Alecia what her pick is. Alecia works in our whole sale department with order fulfillment plus she is one of our extraordinary tea blenders. Alecia's pick of the month is Ripe Mini Tuocha!
---
Why do you like it?
A: It helps me feel regulated and I love the taste.
How do you brew it?
A: 10-15 mins. so it's really strong and has the consistency of soy sauce. When steeping it for an extended period of time it doesn't get bitter, just tastier.
What does it remind you of?
A: It reminds me of dirt but more specifically childhood, making dirt pies, digging, & playing with earthy things outside.
Is this tea particular to this season?
A: I find myself drinking it more in the winter/cooler season, but I will still drink it when it's warm out.
How does it make you feel?
A: Warm, energized, more productive, & ready to fulfill my daily tasks. The tea buzz sticks around longer than hitting me all at once.
Does this tea help you do something?
A: Honestly, it helps me with my bowel movements. I get bound up more than I would like.
Do you pair it with any food?
A: I really like it with chocolate, specifically dark. I'll hold the chocolate in my mouth, take a sip of puerh & it unlocks the most indescribable taste.
---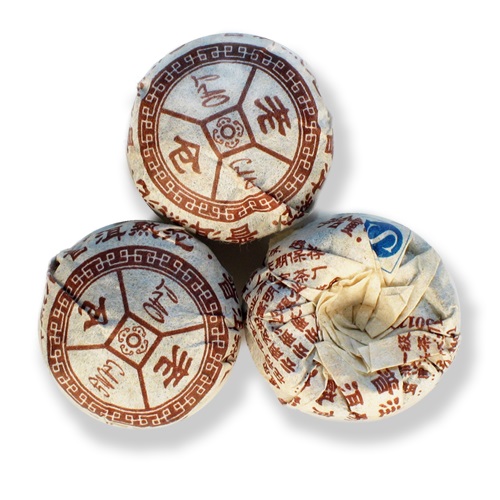 The Ripe Mini Tuocha is an exceptionally smooth, rich and chocolate-like Puerh. This lovely tea is from Yunnan Province in China and comes in a mini tuocha or "birds nest" shape for easy brewing. This is a "ripe" or "cooked" (shu in Mandarin) Puerh, meaning that the aging process has been simulated during the production of the tea. This yields tea with much of the smoothness and character of a naturally aged Puerh, but without the 15-50 year delay.