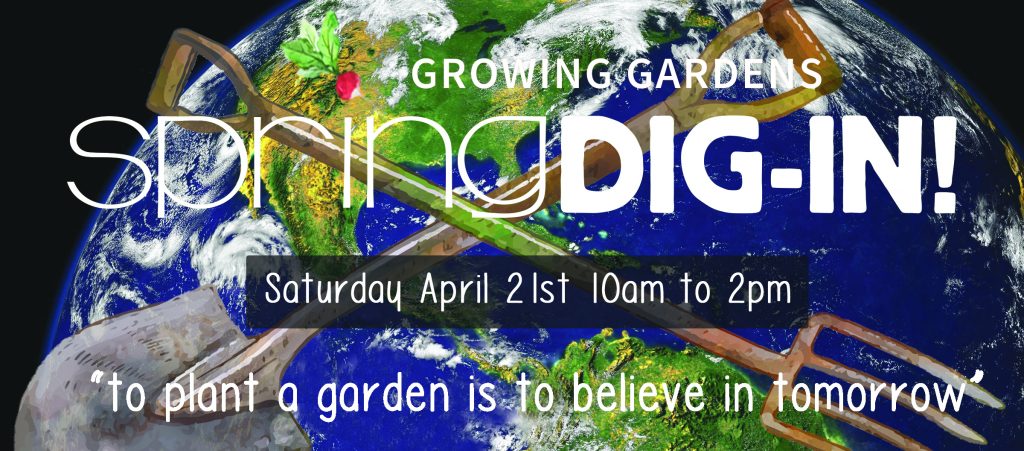 The Spring Dig-in is a "garden-a-thon" that brings together teams of coworkers, friends and family who fundraise and build gardens to celebrate Earth Day and support fresh food access for ALL.
Growing Gardens, our amazing next-door neighbors, bring together communities to work TOGETHER so that EVERYONE has access to food that is nutritious, affordable, culturally-appropriate, and grown using practices that care for the health of the earth and the people that grow it. Growing Gardens seeks to reduce hunger and improve healthy food access by helping low-income families build and grow vegetable gardens. Families receive three years of support including seeds, plants, tools, compost bins, garden mentors and workshops to help them become successful, lifelong gardeners.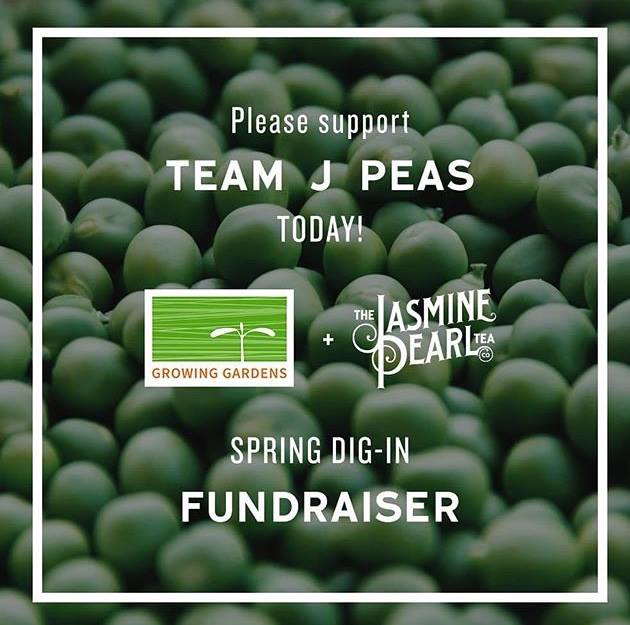 The Jasmine Pearl is excited to be participating in the Dig-In this year with our very own team. You can check out our progress and send "Team J Pea" your support via our donations page

As a thank you, you'll receive a free drink on us for every $10 you donate. Plus all donations are tax deductible!
The event is only a few days away so please consider supporting our team!