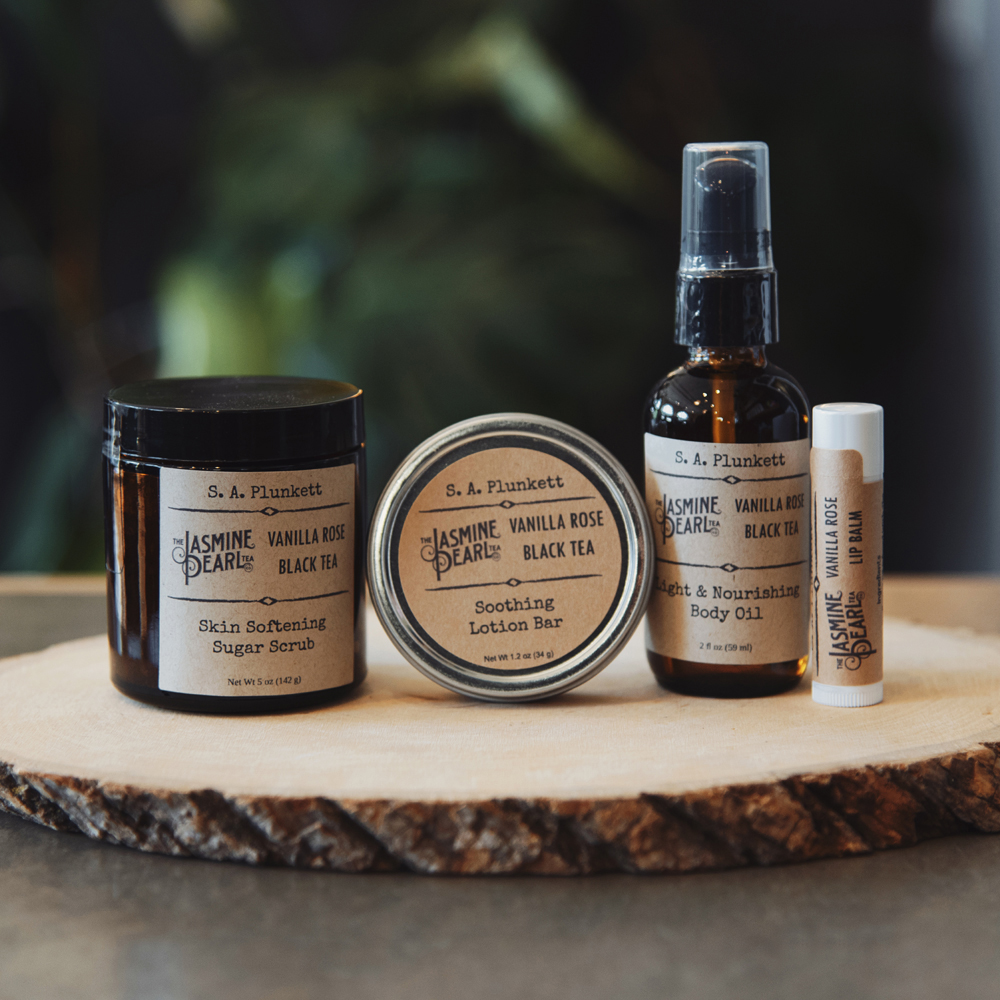 There are many different ways to enjoy our tea from drinking it, to cooking with it, to using it to make something. Many of our wholesale customers are makers that we collaborate with as well, working together with the customer to pair teas with their vision and creations. One of our newer collaborators is Sally Plunkett. She is the owner of S.A. Plunkett Naturals, a one-woman run, handcrafted and small-batch natural bath and body business started in early 2017.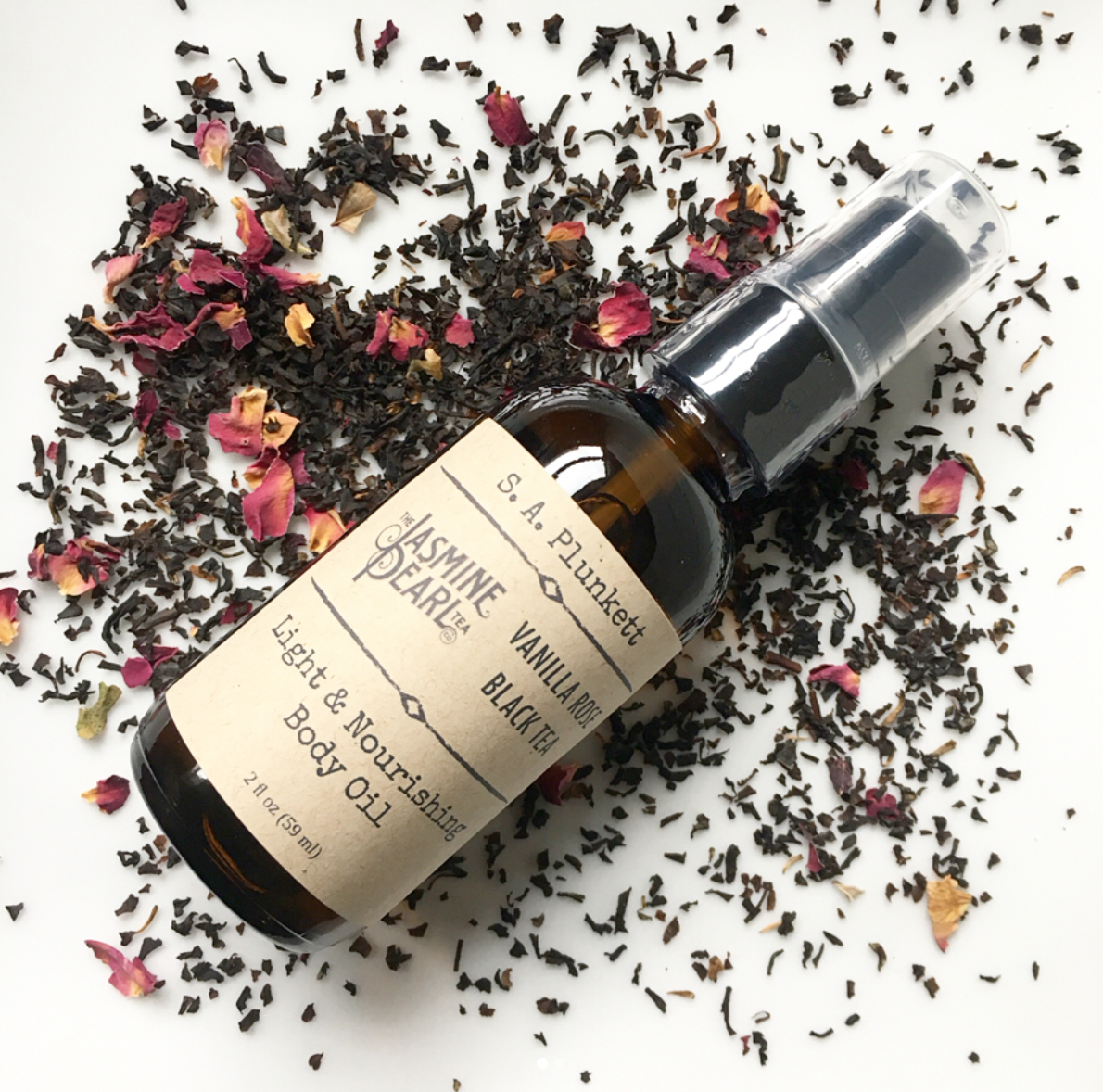 All of Sally's products are handcrafted in small batches using thoughtfully selected, high quality, natural and organic ingredients sourced from environmentally and socially responsible suppliers. Scents and colors come from pure essential oils and botanical extracts, natural and organic herbs and botanicals, natural clays, plant based butters and oils, and in collaboration with The Jasmine Pearl, tea. With a focus on sustainability, products are packaged in containers that can be recycled or repurposed when possible and packaging is kept minimal.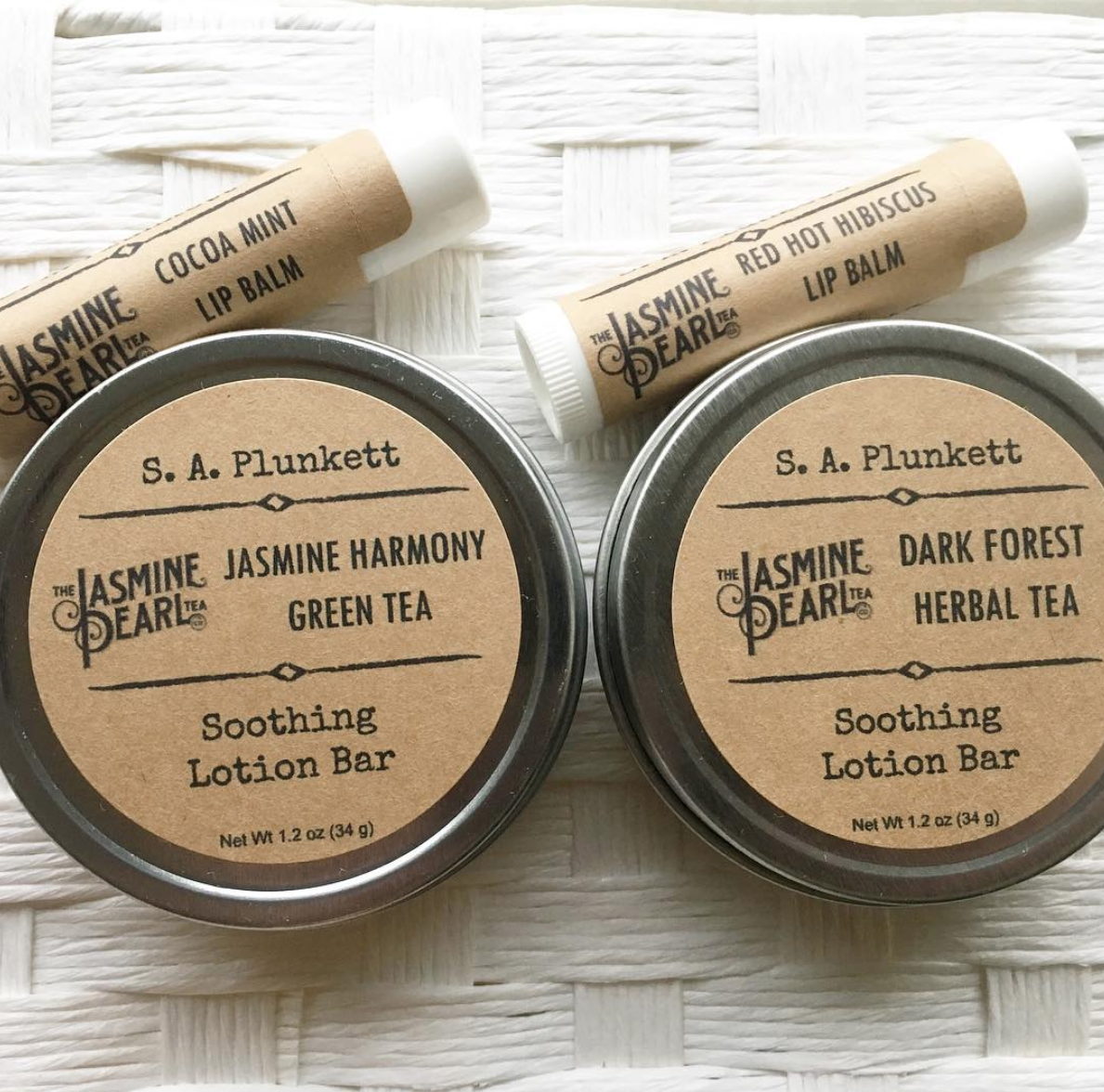 Sally strives to create high quality, fresh, nourishing, healthy, pure, and gentle bath and body products for everyone. With a passion for learning, she continues to take herbal, aromatherapy, and natural cosmetic formulation courses to help ensure safe and effective natural skincare.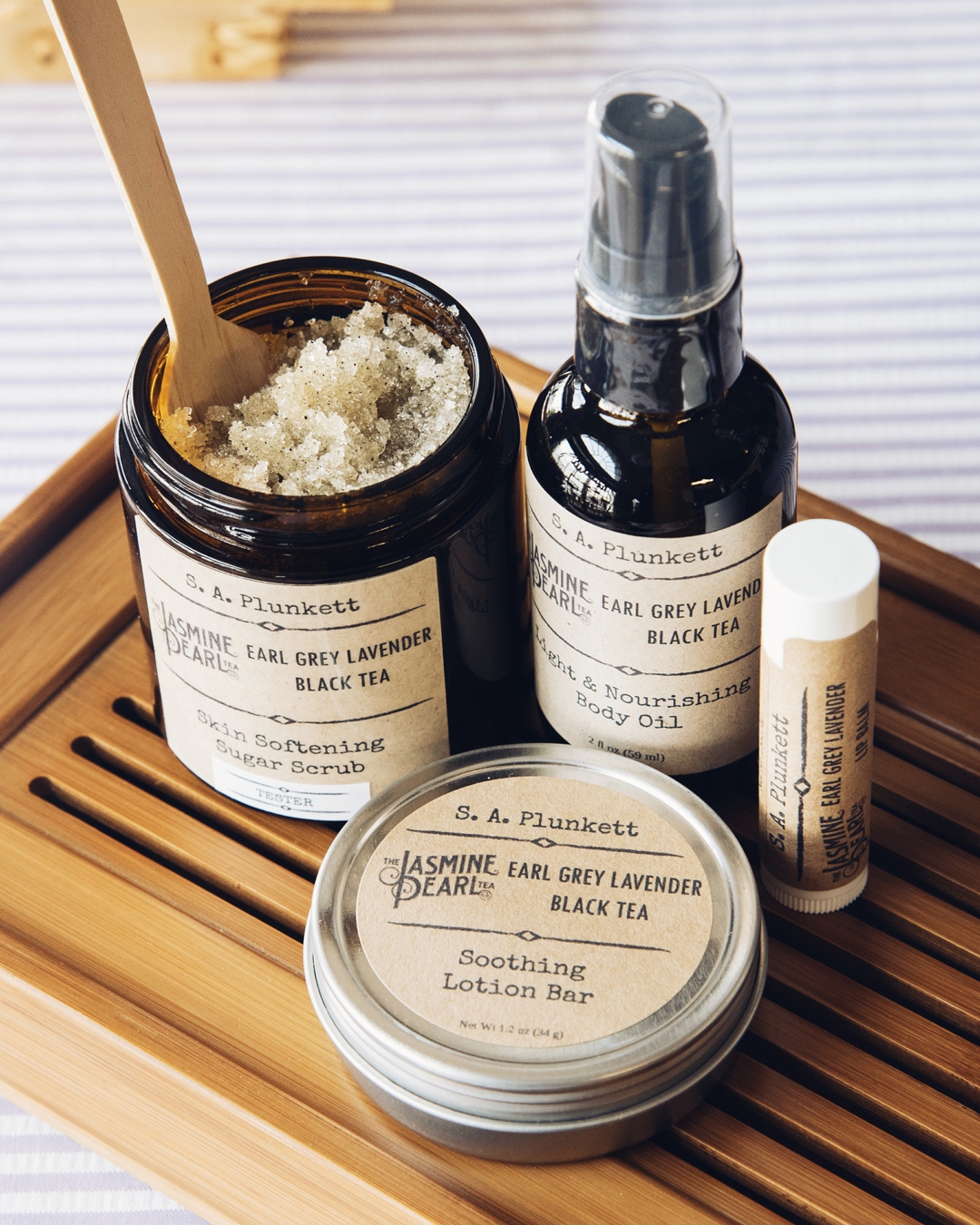 Her dedication to her products and business is apparent in everything she does. Currently in the shop we have a line of her products created exclusively for The Jasmine Pearl. Our Vanilla Black and Earl Grey Lavender teas were used to create chapsticks, body oils, sugar scrubs, and lotion bars. These items make great gifts, either as a treat to yourself or for that certain someone in your life—Mother's Day is just around the corner!