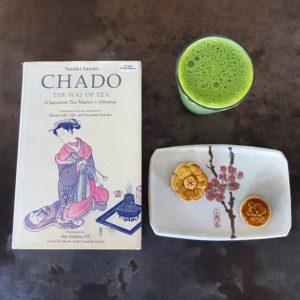 Love our Matcha Latte Mix?
Try it with orange and lemon myrtle as a Matcha Latte à l'Orange.
Here's the recipe:
MATCHA LATTE À L'ORANGE
Steep 2 teaspoons of dried *orange peel and 1 teaspoon of *lemon myrtle in 6 ounces of water at 205 degrees F for 3.5 minutes.
Pour the hot citrus water infusion into a 16 ounce cup.
Scoop in 1 heaping tablespoon of Matcha Latte Mix into the citrus water and stir until fully blended.
Steam 8 ounces of milk or milk alternative.
Pour the steamed milk over the matcha latte mix and citrus water solution.
Drink and enjoy!
*Orange peel and lemon myrtle are available for purchase in our shop by the ounce.