After water, tea is the most consumed beverage in the world. But there are many different ways to enjoy tea. Our first round of staff created tea recipes was a big hit and we've had many ask us to do it again. In response we recently had another staff potluck and here are the results, just in time for the rainy season (or winter as it's known outside of Portland). This month we have Hojicha Latte Tea-Ramisu!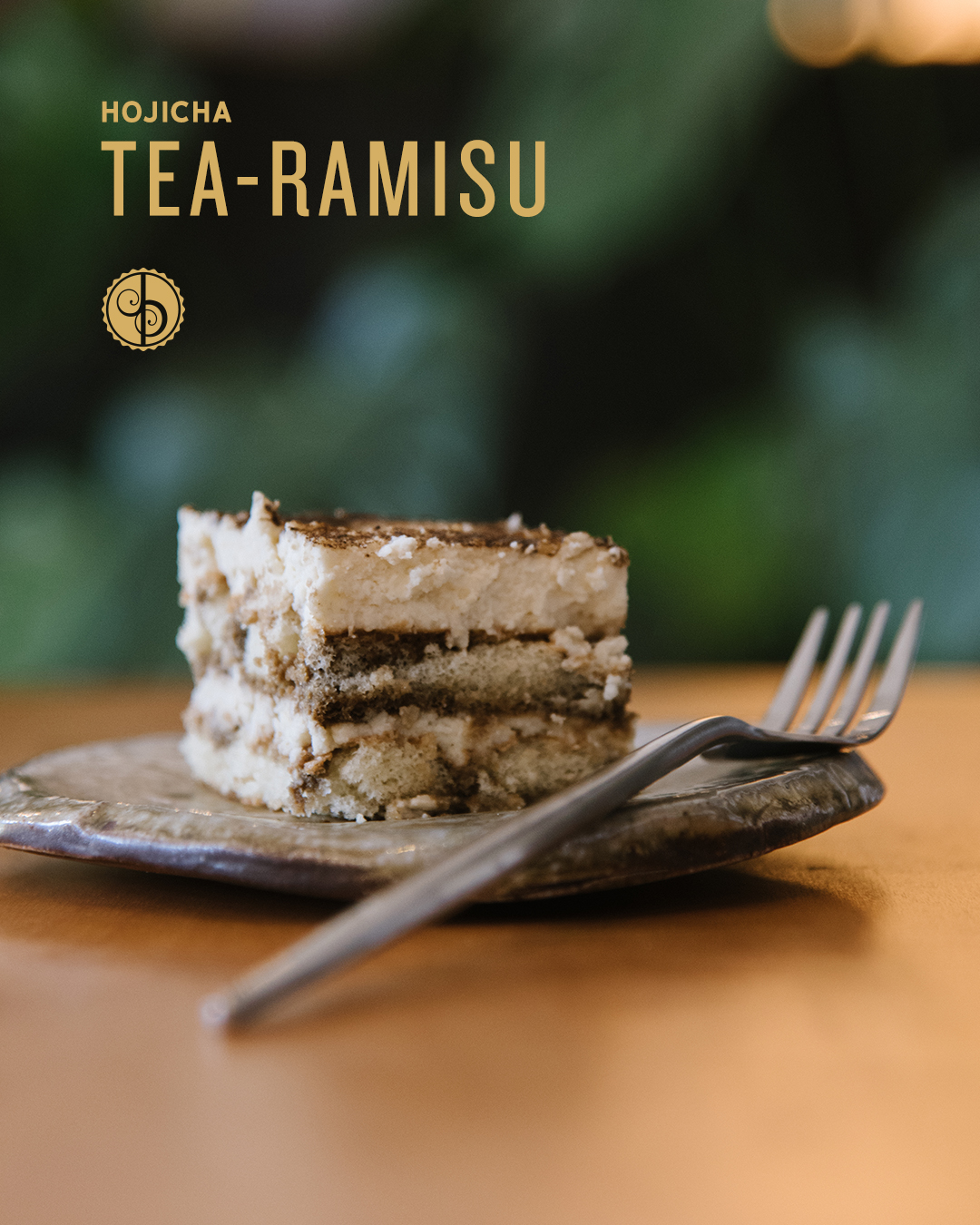 HOJICHA LATTE TEA-RAMISU
by Jodi

Ingredients:
1½ cups heavy whipping cream
8 oz container mascarpone cheese, room temperature
⅓ cup granulated sugar
1 tsp vanilla extract
1½ cups cold water
4 tbsp Hojicha Latte Mix
1 tbsp Amaretto
1 package Lady Fingers, Savoiardi is an easy to find brand
Cocoa powder for dusting the top
Instructions:
Add the heavy whipping cream to a mixing bowl and beat on medium speed with electric mixers or stand mixer.
Slowly add sugar and vanilla and continue to beat until stiff peaks form.
Gently fold in the mascarpone cheese and mix until combined. Set aside.
Whisk together Hojicha latte mix with cold water and Amaretto to make a concentrate.
Dip the lady fingers in the Hojicha concentrate on both sides to get them nicely coated (the inside of the cookie needs to be crunchy still) and lay them in a single layer on the bottom of an 8"x8'' or similar size pan.
Smooth half of the mascarpone mixture over the top. Add another layer of dipped lady fingers. Smooth remaining mascarpone cream over the top.
Dust Hojicha latte powder generously over the top using a fine mesh strainer.
Refrigerate for at least 3-4 hours or up to overnight before serving.
Try it vegan by altering this recipe! Just swap out the coffee for the Hojicha Latte concentrate and the cocoa powder for Hojicha Latte Mix.