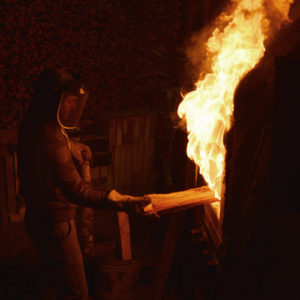 "I choose to look at the world through the lens of an artist, finding profound and poetic content in the simplest facts of nature. My work in ceramics is my engagement with material as I find beauty in observing and participating in the phenomena of the earth. It is about curiosity and the joy of wonderment in discovery. Physical accumulations and changes over time are as much my media as ceramics is. I provoke sensitivity to a material dynamic that is ever present in the world, yet often goes under considered. I think of my work as providing a visual sensation as opposed to information per se. There is no decoding or understanding to be revealed by a viewer, only phenomena that can be taken in with openness toward discovering meaning." -Jonathan Steele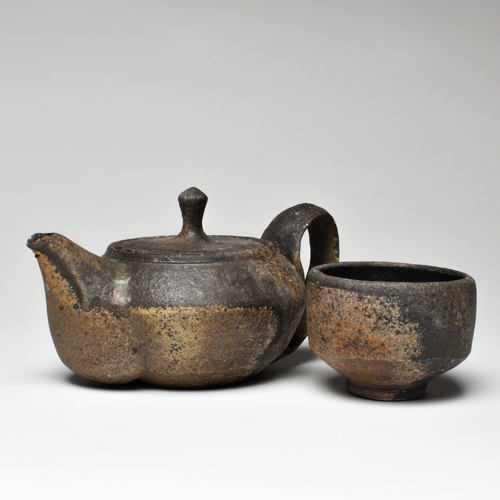 1. What inspires your creations? My work is inspired by the natural forces of the earth, the dramatic and the creative. Witnessing and participating in forces of change drives me to work and finding moments of stillness inspires me to pause and appreciate the beauty around me. Tea, for me, is a beautiful way to enjoy those moments of stillness and making teawares is a wonderful exercise in taking time to pause, drink, taste and breathe. I love to make teawares because I love to use them and to share them with other tea enthusiasts.
2. What is your artistic process? I use clay that I mix from raw materials, some that I go out and find in the ground. I use the potter's wheel and hand building techniques to make my pottery and fire my work in a wood kiln, which gives the finished ware a natural accumulation of glaze and color from the vapors and melting ash. Unloading my work from the kiln is like uncovering treasures from another time.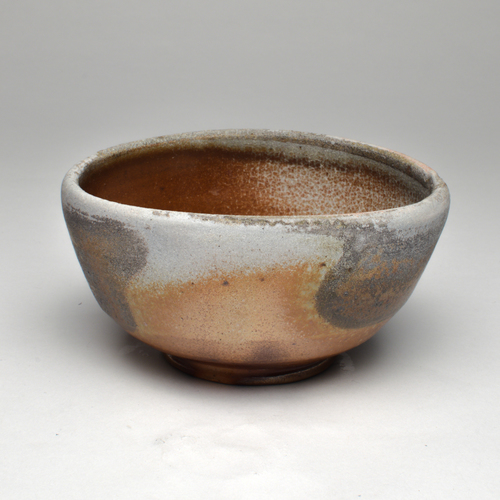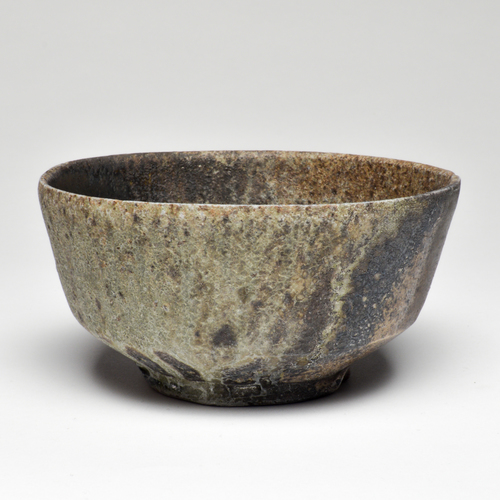 3. What techniques do you use?
Wheel Throwing, Hand Building, Wood Firing
4. What is your background? I grew up in Seattle. I started making pottery in 2009 while I was earning a Bachelor's of Arts in Physics and I stuck with it, eventually going back to school for art. I moved to Portland in 2014 to study at Oregon College of Art and Craft where I earned a Master's in Fine Art in Craft in 2016. I will be beginning a year as the resident artist at Pleasant Hill Pottery in Pleasant Hill Oregon in September 2016.