JADE is the master formulator behind our Mango Ceylon, Jasmine Tulsi, Orange Fennel, and Black Wolf teas. She's also responsible for reformulating our Jasmine Lemongrass blend, which now totally kicks butt! Whether sticking to a minimal or complex assortment of ingredients, her ability to craft unique blends with highly nuanced flavors, across various tea categories, is incredibly inspiring. But her talents don't end there. As Blend Room Manager, Jade oversees production and blending, and assists with small herb sourcing—plus all those other necessary everyday tasks that keep the JP running like a well-oiled machine. Jade is also a valued member of our cupping committee, which helps guide the tea curation and blend development process for The Jasmine Pearl.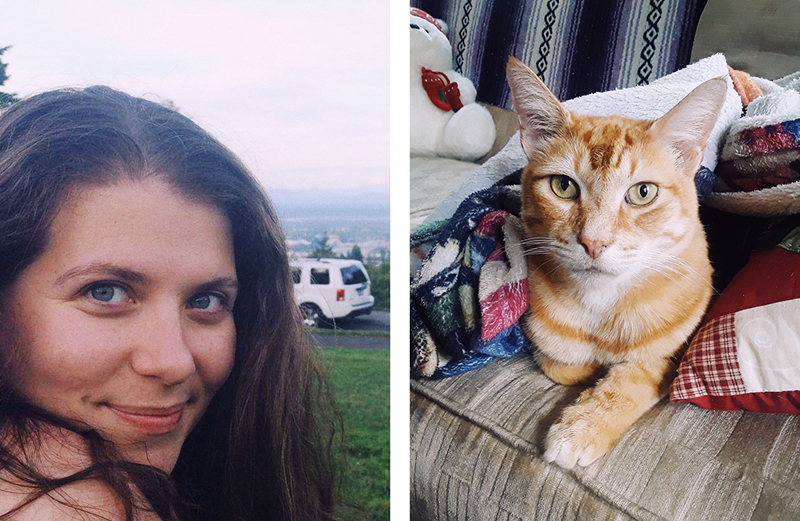 Jade (left, obviously) and her cat Oliver, who is very handsome.
---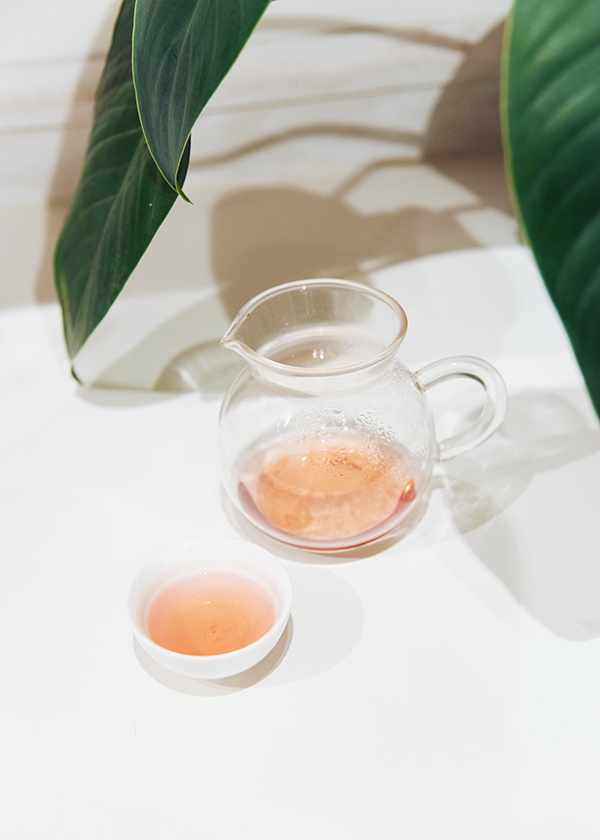 Tell us a little bit about your background.
My interest in food started as a teenager. I joined an after-school French language program that didn't have a very rigid curriculum, which allowed for some creative input. That eventually led me to working with the instructor to create French-themed menus every month, that the class would then get to prepare.

Around this same time, my grandmother moved to town and we'd get together every December and make cookies to ship off to family and friends. She would put on crackly old holiday records and we would dedicate an entire weekend to mixing, baking and packaging cookies in old tins to ship off or hand out to neighbors.

After working for a couple years, and contemplating a career path, I decided to pursue a culinary arts degree. I didn't grow up in a food-savvy house, so school was an incredibly illuminating experience. I thoroughly enjoyed learning how to prepare food and figuring out what seasonings worked well together. With the introduction of bread and pastries, I absolutely fell in love with baking, and that set me on a course of working in bakeries for the next eight years.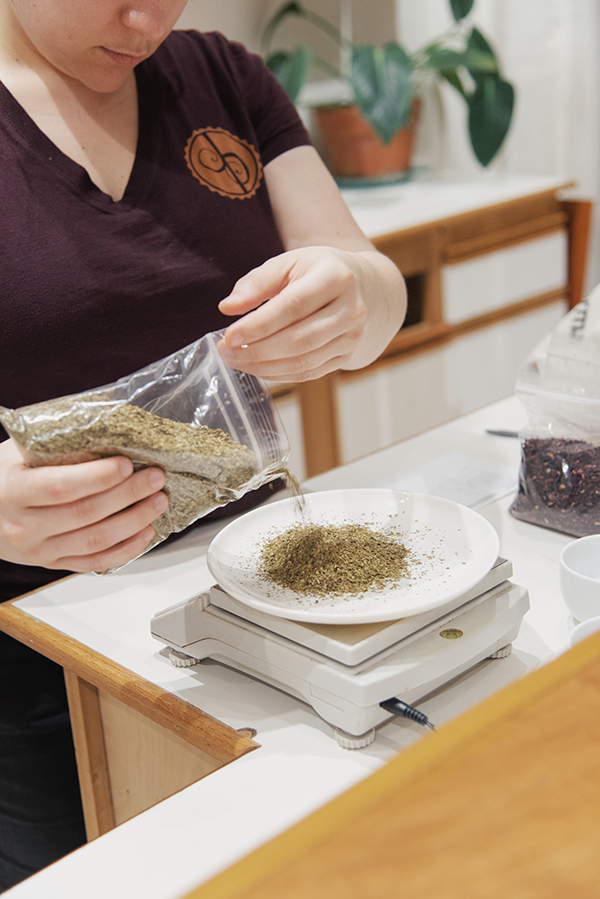 In what ways does your culinary background inform your blending practice when creating a new tea for the JP?
Having a grasp of different flavor profiles and knowing how to create balance in a dish translates well to producing tea blends. When I created Orange Fennel, I was inspired by an Italian cookie that Heather used to talk about her grandmother making. Because of my background, I didn't necessarily need to consume it to know how all the flavors worked together. It just became a matter of establishing my base and the flavors I knew I wanted to have, and then playing around with different levels of ingredients.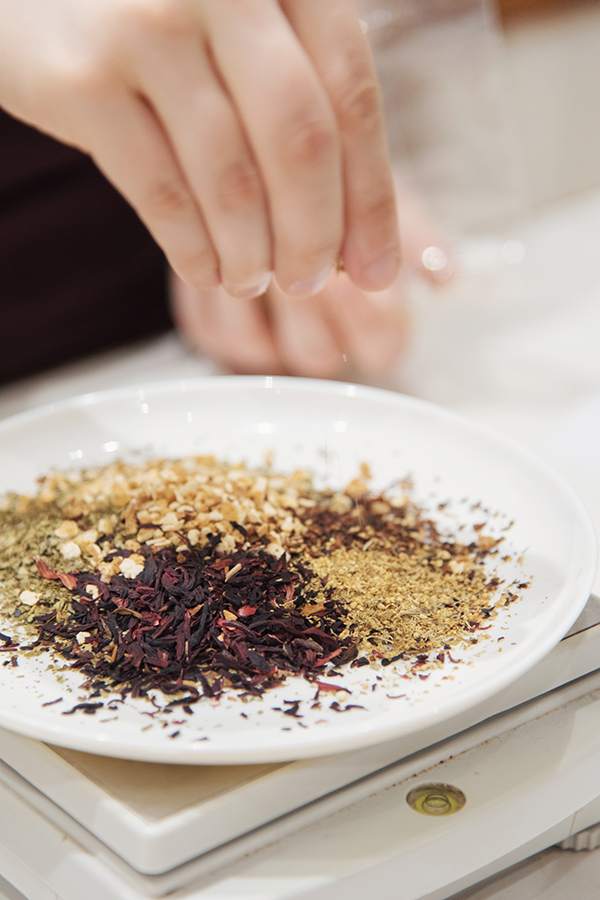 What are some of the challenges of creating a new tea that differ from creating a culinary dish?
It's all about finding a balance, whether it's a beverage, pastry, or savory dish. With food, you can utilize salt to enhance flavors while incorporating other elements, such as spice or acidity. Since tea is merely an infusion using dried ingredients, potency must be taken into consideration. Dried citrus peel, for example, isn't nearly as robust as fresh grated zest. Using freshly ground spices, as opposed to whole, helps release natural oils which greatly increases how strong their flavors are. Additionally, the use of flavorings and essential oils must be used sparingly, as they can overpower and negate any subtlety in a tea.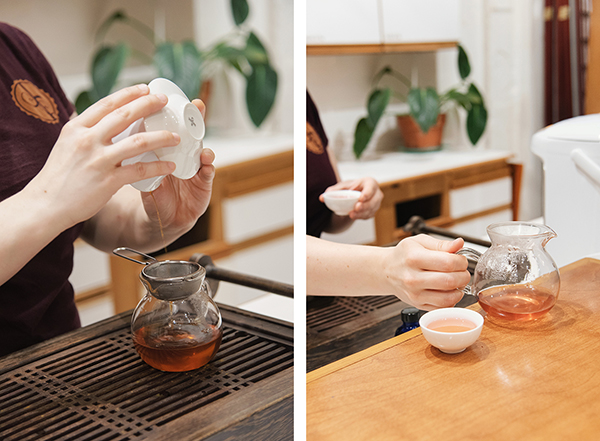 What's your favorite blend that you've created for us and why?
That's a hard one...I like all of them for different reasons. For starters, Jasmine Tulsi will always hold a special place in my heart as it was my first. But I really love the reception that Black Wolf has gotten from customers. It also felt good to bring new life into Jasmine Lemongrass and I personally just like drinking Orange Fennel. As for Mango Ceylon …well, it's flying off the shelves, so it makes me happy to know that people are enjoying it.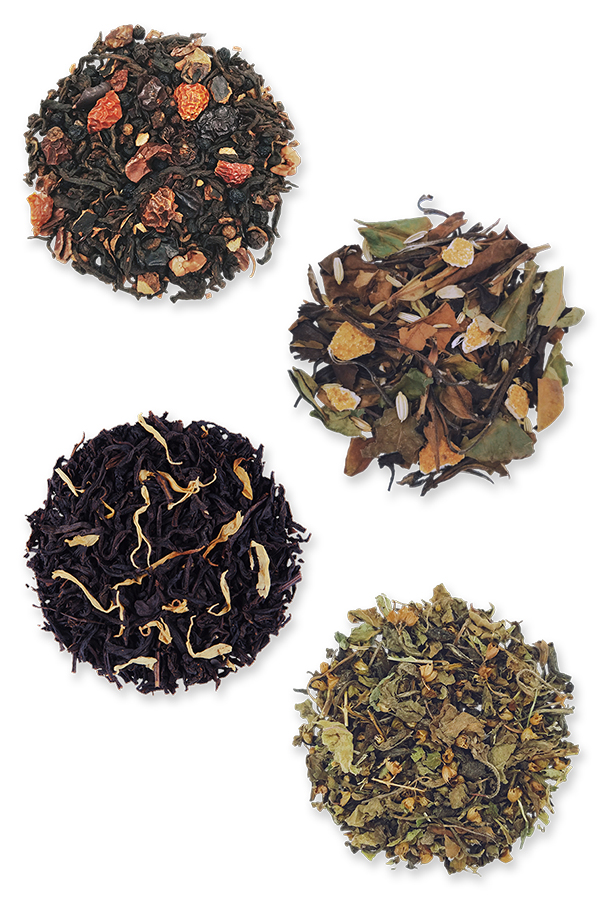 What blends are you working on now?
I always have ideas rolling around in my head! I try to gauge what prospects our current selection would benefit from and take into consideration what customers are seeking. I also strive to create blends that offer something new or stand out from the crowd. That being said, I currently have one in the final stages that I hope will be a good representation of the Pacific Northwest. Additionally, I have a few ideas for adding a little variety to some of our specific tea lines...you'll just have to wait and see!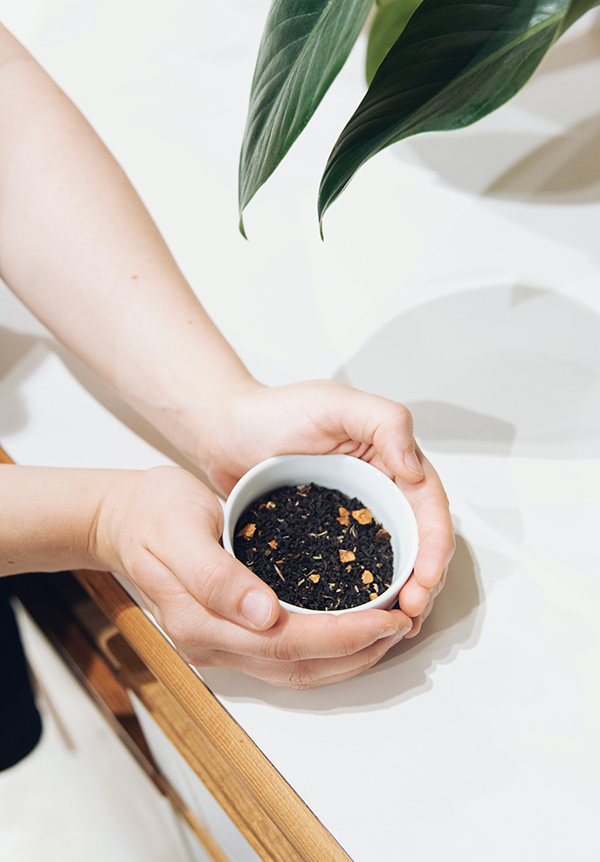 Lasty, if a genie gave you the power to create a crazy, preposterous tea blend that they guarantee will taste delicious to any tongue, what would it be?
There are so many possibilities! But, I'll have to go with one of my favorites desserts—lemon bars. If I could capture the harmony of citrus and creamy with a touch of buttery...it would be magical!
---
Interview and photographs by Jeri Boberri.