A commonly asked question here at the shop is "What tea is your favorite?" But that question can be hard to answer as it seems to change with the weather, one's mood, or even what someone ate for breakfast. In this new series of blog posts we have asked our staff here at the Jasmine Pearl that question. Over the next few months we'll post their answers here. Who knows, maybe you'll find a new tea to try!
This month we asked Jeri what her pick is. Jeri is our in house Renaissance Woman doing everything from graphic and web design, to warehouse and blending duties, to social media and photography, she literally does it all! Her pick of the month is Jasmine Tulsi!
---
Why do you like it?
J: I like the brightness and that it's delicately fragrant. Usually, too much fragrance tends to turn me off, but its citrus and floral notes are really well-balanced by the earthiness of the tulsi. I'm not sure I've encountered a tea quite like it before.
How do you brew it?
J: Lately, even in the winter, I've been digging it iced and concentrated, so a tablespoon in the gravity brewer, a pint glass, and lots of ice.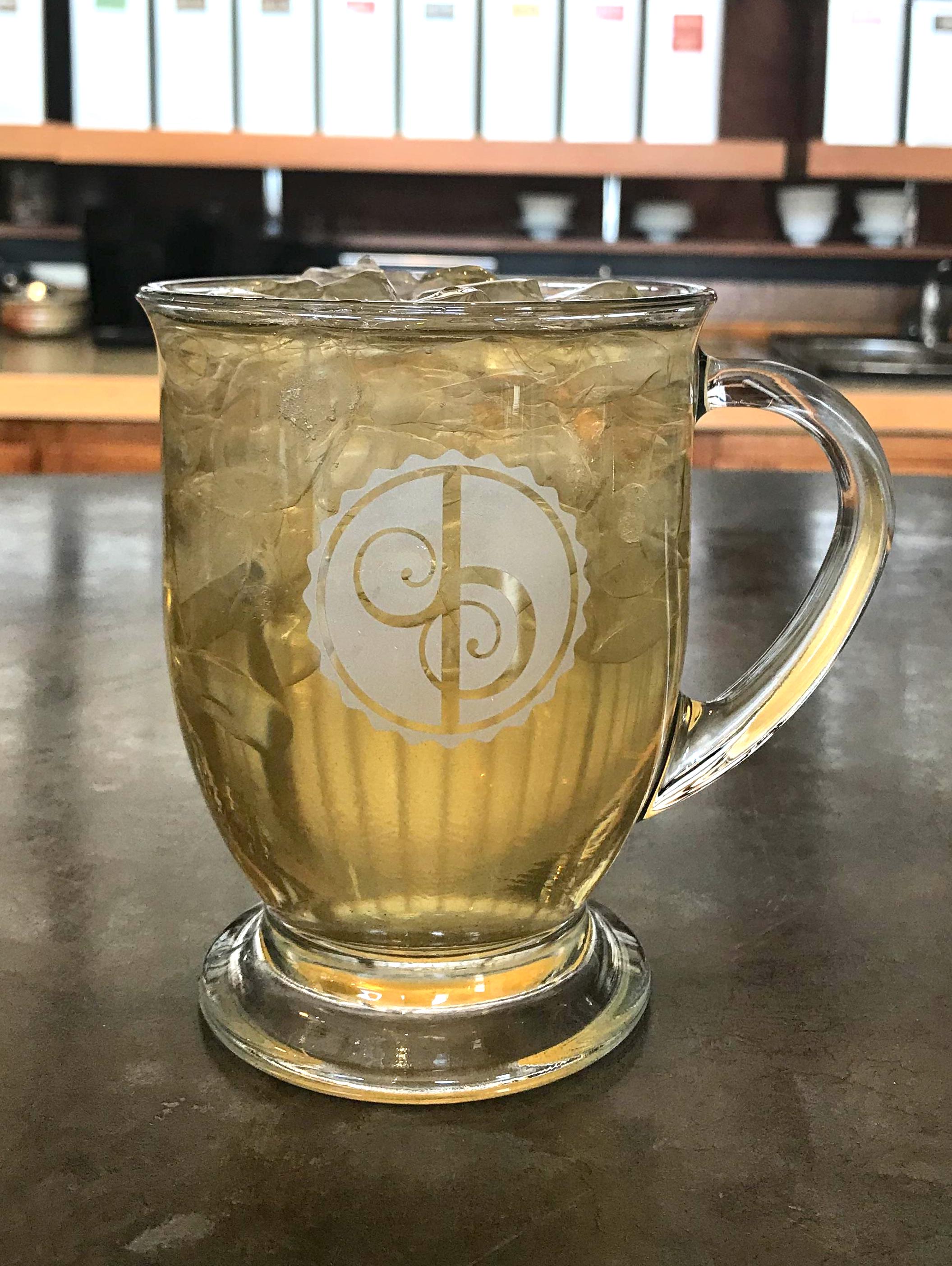 Does it help you do something?
J: Yeah, I'm real sensitive to smells so it can lift me up when I'm down and help me relax. It helps me daydream.
How does it make you feel?
J: Hahaha, it makes me feel...pretty? It's a pretty tea so I sometimes feel secretly elegant when I have it. Drink good, feel good.
Do you pair it with food?
J: I don't usually, but I would think it pairs well with light sweets or pastries.
Is it particular to this season?
J: It's probably more of a summer-favorable tea since it's light and bright, but it's also really soothing as a hot drink.
Does it remind you of anything?
J: I have a twingey, romantic recollection/feeling when I drink it. It reminds me of chewing on the ends of grass stalks while lazing around in Hawai'i. I think because the grass had a slightly sweet, tart, citrusy taste to it mixed with the mingled flower scents of puakenikeni, gardenias, and plumerias in the clean air. None of the ingredients really have anything to do with Hawai'i but somehow the marriage of flavors and scents take me back to that freshness...you could say, it TAKES ME BACK TO DAKINE.
Jeri also wants to give a MAJOR SHOUT OUT to Jade in our Wholesale Department who created this blend! She's a true wizard.
---
Jasmine Tulsi is a fusion of jasmine green tea, purple leaf (Krishna) tulsi, lemon balm and anise. Tulsi's unique flavor is a blend of mint, licorice and clove; pairing perfectly with the delicate floral, citrus and sweet notes of this blend.